Events
Since 2004, We Media conferences in Los Angeles, New York, London, Melbourne (Australia), Washington, DC, Miami and Buenos Aires have informed and ignited organizations leading change and inspiring a better world through media.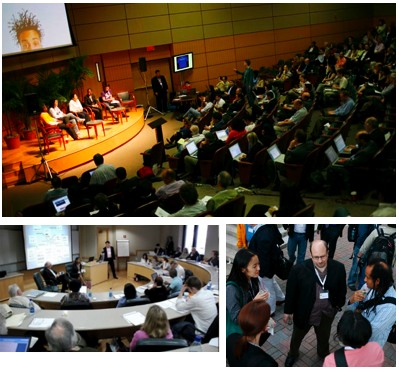 Our events have been hosted and sponsored by an assortment of global partners, including The Associated Press in New York, Reuters and BBC in London, UPI in Washington, DC, The University of Miami, Clarin in Buenos Aires and The Australian Broadcasting Corp. in Melbourne.
From Nobel Laureate Al Gore to captains of industry, from craigslist to the UN, from marketers to content creators, from artists and story-tellers to healthcare big wigs, from social activists to founders, financiers, CEOs and entrepreneurs, We Media brings together leaders who share insights and experiences shaping the world of the connected society and its new marketplaces. Dozens of new projects, hundreds of new relationships and scores of solutions, partnerships and investments have emerged from the activities and key connections forged at We Media.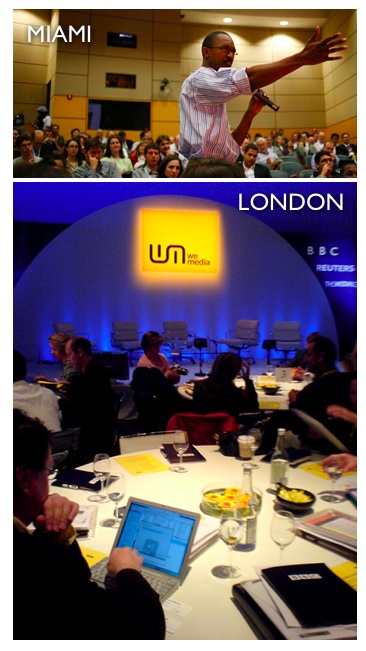 We work with host partners to tailor event themes, activities and participants to achieve public impact, to facilitate and drive creativity, new products, internal change and to expand horizons for all involved.
We can work with your organization too.
Contact us to discuss how your company can commission, host or sponsor a We Media conference, workshop or briefing. Email: help At wemedia – dot-com. (703) 880-2659.
Past Events