Economist Conversation: Future of Media
Our friends at Naked Media will be broadcasting a discussion on the future of media live today from the Economist Media Convergence Conference in New York. You can tune in live at 3:10 pm ET here: http://live.scribemedia.org/, or following via Twitter with #mediaconvergence.
Or check later for the archive.
Panelists in the discussion include Thomas Hesse from Sony Music, Mark Hollinger from Discovery Communications, Robin Johnson from FT Search and craigslist founder Craig Newmark.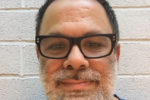 Andrew Nachison is founder of We Media. He lives in Reston, Virginia.