The Setting, Travel, Hotels & Directions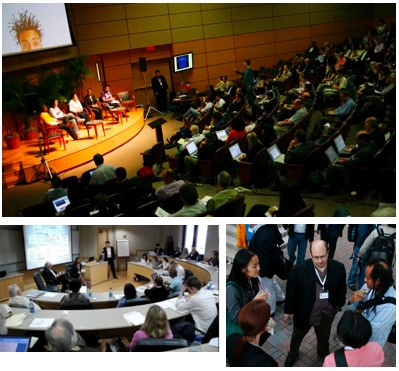 The conference is conducted at the University of Miami, located in Coral Gables, south of Miami International Airport and southwest of downtown Miami. US 1, or Dixie Highway, bisects Coral Gables and is a good pathway to the University.
Conference Venues
The opening reception is held in the courtyard of the University of Miami School of Communication. The remainder of the conference is conducted at the Storer Auditorium and Executive Conference Center at the University of Miami School of Business, 5250 University Drive in Coral Gables, FL.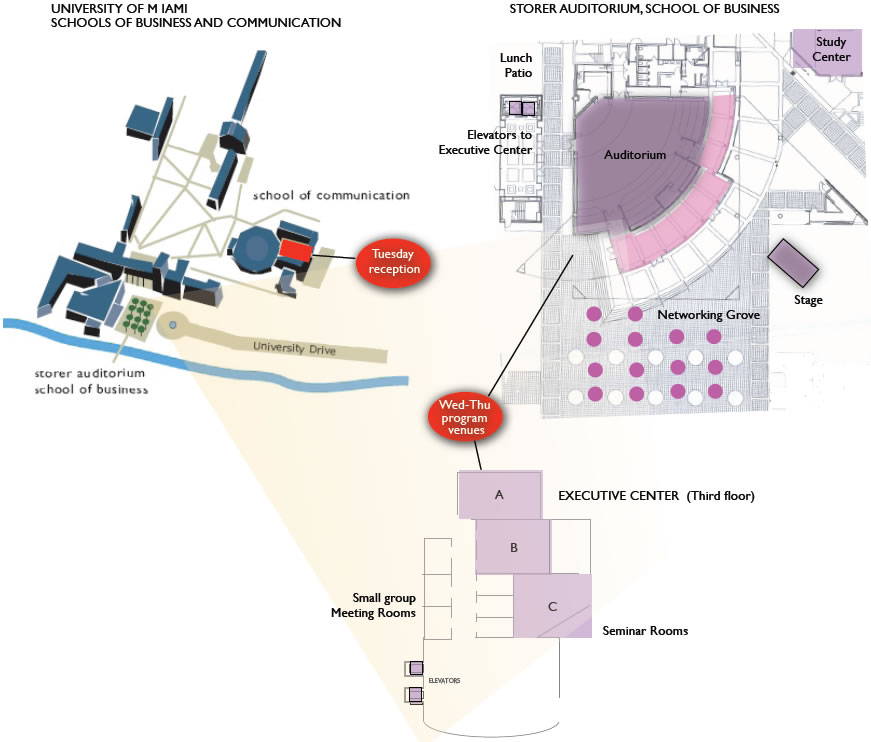 Hotel
We recommend staying in the Coconut Grove area so you can make use of the shuttle service on Wednesday and Thursday mornings. Unfortuantely, the room blocks at both The Sonesta and The Mutiny are now filled. Other hotels in the area around The University of Miami are:
Air Travel
Plan to arrive in time for an opening reception the evening of Tuesday, March 9. The conference ends the afternoon of Thursday, March 11. You should plan to travel to Miami on March 9 and to leave no earlier than the night of March 11 (flights after 5:30 pm), on stay longer for a weekend in Miami.
Shuttles:
We will have a shuttle to and from the The Sonesta Bayfront Hotel located at 2889 McFarlane Rd, Coconut Grove and the We Media events at the University of Miami.  Shuttle times will be included in the schedule.
Directions to University of Miami
From US 1 take Granada Blvd. or University Drive to campus. Shuttles run between the venues and event hotel in Coconut Grove. Parking on campus is restricted. Parking pass will be available for $5 per day at the Tuesday reception and at the registration table on Wednesday and Thursday.
Area Hotels