We Media 2010 Fellows
We're pleased to announce and introduce our 2010 We Media Fellows:
Samantha L. Beinhacker is a strategic visionary with 20 years experience working with leading organizations to support the field of social entrepreneurship and innovation. Sam recently moved back to the USA from living in the UK where she served as the Program Lead for the Skoll World Forum at Oxford University's Skoll Centre for Social Entrepreneurship, curating the thematic content for the largest premier convening of social entrepreneurs from around the globe. Before moving to London for this role, she spent six years as the co-Director of the Yale School of Management / Goldman Sachs Partnership on Nonprofit Ventures where she educated nonprofits about income generation and helped procure seed funding to launch the enterprise ventures.
Sam is now launching Freeport Education Projects, an artist management company and independent label that runs a projects division specializing in unique, enterprise-led youth music projects for young people living in areas of economic disadvantage. The project builds a recording studio within a community center and finds 30 young people, locally, through open auditions. These young people are trained in professional music industry skills and have the opportunity to record an original album showcasing their work. The recording studio is left in the community as a legacy to enable ongoing development. Freeport's main youth music project, Urban Collective, has been running in London since 2004 and launched nationally in 2008 as British Urban Collective, with the output of last year's London Urban Collective project, a feature film Hipopera based on Dante's Inferno, winning Best Narrative Short at Chicago International Hip Hop Film Festival in September. The American Urban Collective plans to pilot in Brooklyn and Chicago in late 2010 / early 2011.


Heidi J. Boisvert is a new media artist, experimental filmmaker, writer and educator whose work excavates issues of mental colonization and the variegated ways in which organized power threatens independent action and thought. She is currently the Multi-Media Manager at Breakthrough, an international human rights organization, where she oversees the production of a wide range of new media projects that help raise awareness on pressing social issues. Most recently, she designed ICED: I Can End Deportation, a 3D downloadable game created about unfair U.S. immigration policies. Prior to joining Breakthrough, she taught Digital Media & Media Studies at Hunter College, and launched a free digital media program for low-income youth and adults in the Bronx through Time Warner & NOAA funds.
Heidi has also taught game design, documentary production, and photography at various institutions and served as an educator and exhibition designer at the Museum of the Moving Image after many years working as a freelance editor, shooter and independent producer. Her film, theatre and interactive projects inhabit various cultures, human psyches and alternate time periods to cultivate a deeper understanding of the socio-political forces that underlie cultural practices and social development.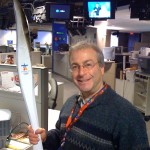 Ely Bonderis currently a video editor at CFCF TV (CTV Montreal). For the past 30 years Ely has made his personal goal the empowerment of young people in the TV medium.
After graduating McGill University with a BSc, and studies at Concordia and the Montreal Museum of Fine Arts School, the National Film Board contacted Ely to create an environment and video curriculum for elementary schools. The results were published in "HANDS ON" (Anne Taylor, NFB, 1977), and reflected the use of video techniques by 5th grade students to map and measure their community environment. The project "BECOMING US" (1978) was developed to allow teenagers to use multimedia to explore the ramifications of stereotyping.
At CFCF TV (CTV Montreal) , Ely piloted a TV newsmagazine conceived by early teens resulting in a non-profit satellite TV channel for and by kids, which eventually became the popular YTV. He also founded a group to enable francophone teens to conceive, write, and produce a TV series pilot screenplay.
In the newsroom at CFCF, Ely received an RTNDA (Radio & Television News Directors Association) award for a feature about the implications of news and young people.
Youth eMage Jeunesse Inc was created to encourage media literacy and empowerment of young people in New Media, and to ensure that all young people would not be left out of the new economy. eMage aspires to provide youth access to entrepreneurship through New Media and Broadcasting. In 2007, eMage won the Quebec broadcasters' Télé Diversité Prize. Emage-Media was created as a social enterprise venture, and is promoting its NewsRap.TV and BzzzClip.com projects.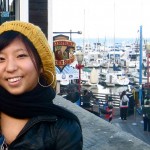 Donna Choi is an artist and graphic designer based in San Francisco. She is currently the Online Community Manager at the National Alliance for Media Arts and Culture (NAMAC), where she works to strengthen and connect independent media groups throughout the country via social media.
Previous to her work at NAMAC, Donna has worked with Bay Area youth on urban art and video projects. She blogs at looking post.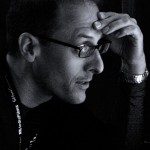 Phil Daquila is a North Carolina-based digital storyteller and educator with experience in multiple media—video, photo, audio and print. His early career background is in magazine and book design as well as feature writing and editing. He was the design and production director at Baseball America, a national magazine and book publisher. His broad understanding of the converging media landscape now leads to thinking in multimedia. In 2009 he launched Success Story Videos, a video production partner to non-profits and social causes. He loves the entire process of videomaking—conceiving ideas, locating people to interview, developing rapport to help create a compelling narrative, and of course shooting and editing. From remote island lifestyles to arcane musical practices, stories of suffering and stories of joy, Phil seeks to reveal the unexpected in his reporting. As a result of teaching audio and video for the web at UNC-Chapel Hill while completing a master's degree, he discovered the joy of sharing the craft with others.
Phil is active in the Society for News Design, Online News Association and the National Press Photographers Association. He served as the UNC campus liaison for the Pulitzer Center on Crisis Reporting.
His interest in the nature and practice of improvisation and how it appears in everyday life led to the website TheImprovisers.org where he blogs about improv.
In 2007 Phil was awarded a Roy H. Park Fellowship to the master's program at the University of North Carolina, where he focused his studies on visual journalism, documentary production and ethnography. At UNC, he also earned a News21 fellowship from the Knight and Carnegie foundations. He holds a bachelor of science in journalism from Ohio University. phildaquila.com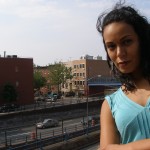 Martha Diaz is a community organizer, educator, media maker, social entrepreneur and Hip-Hop scholar. She is recipient of the Black Lily Emerging Leader Award, Mary Chung Nia Award, and is the first woman to receive a Kool Herc Award. She has been dedicated to raising consciousness, advancing social justice, building cultural and social capital, and developing leaders through Hip-Hop culture for over 15-years.
In 2002, Diaz launched the H2O (Hip-Hop Odyssey) International Film Festival, and formed the Union Square Award-winning non-profit, Hip-Hop Association. She is the editor of Fresh, Bold and So Def: Women In Hip-Hop Changing The Gameresource book, and co-creator of the Hip-Hop Education Guidebook Series.
She developed the Ladies First Fund, the first grant for women in Hip-Hop, and H2ONewsreel, the first distribution label dedicated to Hip-Hop educational media. In 2008, Diaz completed her Master's Degree at NYU and received the Catherine B. Reynolds Scholarship in social entrepreneurship. She recently founded the Hip-Hop Education Center for Research, Training, and Evaluation in partnership with the Metropolitan Center for Urban Education at NYU. Diaz was selected by Women E News as one of the 21 Leaders of the 21st Century for 2010.
www.marthadiaz.com


Roshani Kothari works as the Partnership Director at OneWorld.net. Her previous experience includes working as Program Officer at Pact, an international development organization; and interning with Catholic Relief Services/El Salvador. She received an MA in international development from the Elliott School of International Affairs at George Washington University and a BA in international studies and communications from Trinity University in San Antonio. She is originally from India, and has lived in Bolivia, El Salvador, Thailand and Zimbabwe, documenting her travels in her online photography gallery. She enjoys learning about different cultures, learning different languages, photography, foreign films, global music, vegetable, fruit & herb gardening, West African dance, yoga, and teaching ESL.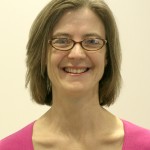 Suzanne McBride is associate chair of the Journalism Department at Columbia College Chicago, where she teaches community news and investigative reporting to undergraduate and graduate students. She's co-founder and co-publisher of ChicagoTalks.org, a local news web site that has won national awards from Investigative Reporters and Editors and the Society of Professional Journalists. She's co-founder of a second online Chicago news site, AustinTalks.org, which is set to launch in April. Before joining Columbia's faculty in August 2005, Suzanne was a reporter and editor in Indiana at The Indianapolis Star and the now-defunct Indianapolis News, the Terre Haute Tribune-Star and The Fort Wayne Journal Gazette. Suzanne also worked for the NBC-affiliate (Channel 13) in Indianapolis and as a legislative aide in Washington, D.C., for an Ohio congressman. She's a graduate of the University of Iowa and Northwestern University.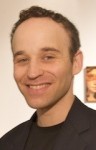 Michael Stoll is project director of the Public Press, a startup nonprofit news service for the San Francisco Bay Area fashioned on the public broadcasting business model. He has been a reporter at the Hartford Courant, the Philadelphia Inquirer and the San Francisco Examiner, and written freelance for Columbia Journalism Review, Earth Island Journal, SF Weekly, the San Francisco Bay Guardian, Quill, the Christian Science Monitor and the New York Times.



Josh Wilson is one of the co-founders of Independent Arts & Media, a San Francisco nonprofit organization and producer's co-op that expands civic dialogue by increasing access to independent voices. Through his work with Indy Arts his is also the founder and editor of Newsdesk.org, a commercial-free journalism Web site focusing on "important but overlooked news," and a co-founder of the Expo for the Artist & Musician, "the Bay Area's only grassroots connection fair for independent art, music and culture." He is also a longtime producer, DJ and host at the award-winning community radio station KUSF-FM, and held various positions there, including Community Affairs Director and Program Coordinator. A professional journalist and editor, Josh has worked in various staff and contract capacities for SFGate.com, Meredith Corporation, and Wired magazine, and as a freelancer for the San Jose Mercury News, the San Francisco Bay Guardian, and other publications.
Beth Laing is the project manager for iFOCOS, which organizes the We Media conferences, awards and community. Prior to working with We Media she worked in a variety of new media roles with Knight Ridder, Infonautics and Access Atlanta. She is currently on the board of the Atlanta Women's Alliance (AWA), Community Advisory Board for Junior League Dekalb and a Leadership Dekalb 2010 class member.