$50,000 and demos available for We Media startups
Today we're announcing two new programs to support innovation and social entrepreneurship with media – and to help incubate the next generation of game changers and world changers. Here's how:
1. The We Media Pitch It Challenge.
We're offering two visionaries up to $25,000 each in seed funding to help turn their bold ideas into reality. We're looking for brilliant concepts, ideas and early-stage businesses that use media to connect, inform and improve the world. We're looking for commercial AND non-profit ideas. Finalists will present their ideas live at We Media Miami, Feb. 24-26, 2009. We've partnered with Ashoka, the global social entrepreneurs network, to help us collect the nominations and choose finalists. The challenge is sponsored by the Ethics & Excellence in Journalism Foundation.
Click here to learn more and enter.
2. The Pitch It Incentive at We Media Miami
If you've got an early-stage venture or one in the works then bring your idea to We Media Miami. Whether or not you make it to the Pitch It Challenge finals, The Pitch It Gallery is a demo hall open to anyone with an idea or new venture. Nonprofits and commercial startups are welcome. We'll provide one seat, wifi and a venue for you to meet a network of business leaders and social entrepreneurs who can help you with advice, contacts and funding.
Here's the Pitch It incentive: sign up now and reserve a space in the Pitch It Gallery and you'll save $250 on your conference registration. You've got to display in the gallery to take advantage of this offer – and sign up no later than Jan. 7, 2009 (or by Dec. 31 is you're planning on accounting for the expense in 2008). To reserve a space in the gallery, use this code when you register: PITCH-250
The conference also features winners of the 2009 We Media Game Changers Awards – and we're expecting some great people, including Vivian Schiller, the incoming CEO of National Public Radio, Ashoka president Diana Wells, Lookery CEO Scott Rafer, SocialMedian CEO Jason Goldberg, GroundReport CEO Rachel Sterne and Social Citizens author Alison Fine. And many others. Contact us now if your company wants to get involved as a sponsor.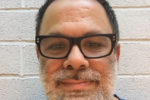 Andrew Nachison is founder of We Media. He lives in Reston, Virginia.