A Call to Action
---
NOTE: The Wiki for The WeMedia Call to Action is now available.
Click here to learn more
.Listen to the session:
Call to Action | The We Media Global Initiative
Moderated by William C. Weiss (Media Center) and Andrew Nachison (Media Center), with Jeff Belk (QUALCOMM), Jean-Marie Colombani (Le Monde), Graeme Ferguson (Vodafone), Scott Heiferman (Meetup), Dr. Paul Jacobs (QUALCOMM, pre-taped), Katherine von Jan (Infinia)
Download MP3s: Part 1 | Part 2
---
In addition to providing a forum for people who normally don't have a chance to interact, and as many tools as we can to enable those interactions, The Media Center is also focused on cultivating real, actionable goals to derive from its events and forums. The following is a draft from a Wiki established to help assist in that effort:
The Situation
The media plays a key role in discovering, explaining and distributing information essential to informed self-government and to fostering engaged, knowledgeable citizenship. The internet, wireless networks, and widely available mobile technologies now allow ordinary citizens not only to consume media but to create, share, aggregate, remix and redistribute it – to BE media. Ordinary people, as well as institutions that were once thought of something other than media, are now direct participants in the media, increasing their power to communicate with each other and to hold governments to account.
The Ambition
To harness the power of information technologies and human ingenuity for the common good, we propose a worldwide We Media Global Initiative to invest in bottom-up media. The initiative will connect and inspire individuals and organizations to take action – to materially do something – to give voice to marginalised groups, to encourage government accountability in all countries and to help people not only access but productively apply and derive knowledge from the extraordinary volumes of information distributed throughout the connected society. It is also designed to create and incubate business and donor networks to sustain the initiative into the future.
The Model
The initiative is built around formal and informal collaboration between committed individuals and institutions at a local, national and global level. To utilise the benefits of digital media, the initiative will focus on promoting its activities through the web, but will also use face-to-face training and knowledge sharing events to complement the internet efforts. The initiative will benefit from knowledge and networks of professional and non-professional media producers, as well as technical and financial experts, companies, policy makers, non-governmental organizations and other supporters.
The Initiative will seek to tap into the shared knowledge, collective intelligence and capabilities of a wide range of professionals and industries, including: journalism, advertising, public relations, marketing, entertainment, finance, telecommunications, research, retail, healthcare, technology, philanthropy, NGOs, social activism, policy and academia.
All will benefit from exposure to one another through the Initiative.
The model for investment will include:
Building skills – face-to-face and online training in journalism, media production and technical skills targeted at young trainees, particularly from marginalised groups, designed to deepen their representation in the media.
Building capacity – investment in digital tools, and training to broaden access to digital media. Create a multiplier effect by training professional and non-professional journalists and media producers.
Building trust – bring professionals and non-professionals together and seek collaboration with local, national and global media organisations to educate them in the methods for incorporating We Media into their missions, outputs and business processes.
Building networks – between participating professionals, trainees, experts and management within countries and globally, providing opportunities to share experiences, resources and content.
Mentors – as part of the training, provide direct links to experienced experts and, equally, provide mentoring for the experts on issues facing marginalised groups.
Airtime and distribution – media partners with local, national and global reach provide a platform for We Media.
Social entrepreneurship – Nurture investment and donor networks to create viable economic models to sustain the initiative into the future.
Make A Pledge
1. TIMEBANK
Commit one hour, day or week to mentoring or hands-on training
Commit people and resources from your organization to support the initiative
2. FUNDING
Fund a training course
Fund an online service
Fund an event
Fund WMN administration, investment, research and development and projects
3. TECHNICAL KIT
Digital cameras
PCs
Mobile devises
Etc.
4. AIRTIME/DISTRIBUTION
Commit airtime and other means to distribute WMN content
We Media Global Forum participants will be committing their time and energy to specific, measurable, attainable, realistic and tangible goals in support of this call to action. We invite you to use the comments section of this entry to join us in tthis effort.
TAG: wemedia
Previous Comments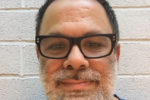 Andrew Nachison is founder of We Media. He lives in Reston, Virginia.