A hyperlapse video from Fallout Boy
Fast fun with a new creative tool: The Hyperlapse cityscape set to music.
Speeded up travel and street video may get old, but it's been around for a while and it's still pretty awesome. See: Koyaanisqatsi, the 1982 film set to music by Philip Glass. I suspect life speeded up will always be fresh and meaningful when it's made by you. The magic is in the technology, now easier than ever. But it's also in you, the cinematographer. It's your compressed memory.
It's also a new way to crush our attention spans, but that's another story.
from adverve:
Hyperlapse makes its music video debut

Fallout Boy used the spankin' new and totally free Instagram app for its latest video, "Centuries". To create it, agency Beutler Ink sent a videographer out in Chicago to gather clips that were brought together as a tribute to the most underrated little big town in the States (our opinion). The video's clocked over a million views in the last two days.
via adverve
(A version of this post was published at nach.com.)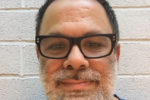 Andrew Nachison is founder of We Media. He lives in Reston, Virginia.