A preview of Poynter Online's new design
The academy for journalists in St. Pete plans to unveil its redesign, nine months in the making, later this week.
Cleaner, yet still busy, the site changes to more horizontal navigation and provides access to Romenesko from all pages. It looks like Poynter has also added personalization tools. Online director Bill Mitchell describes the changes and tracks the process at the PoynterRevolution blog.
See the redesigned home page here.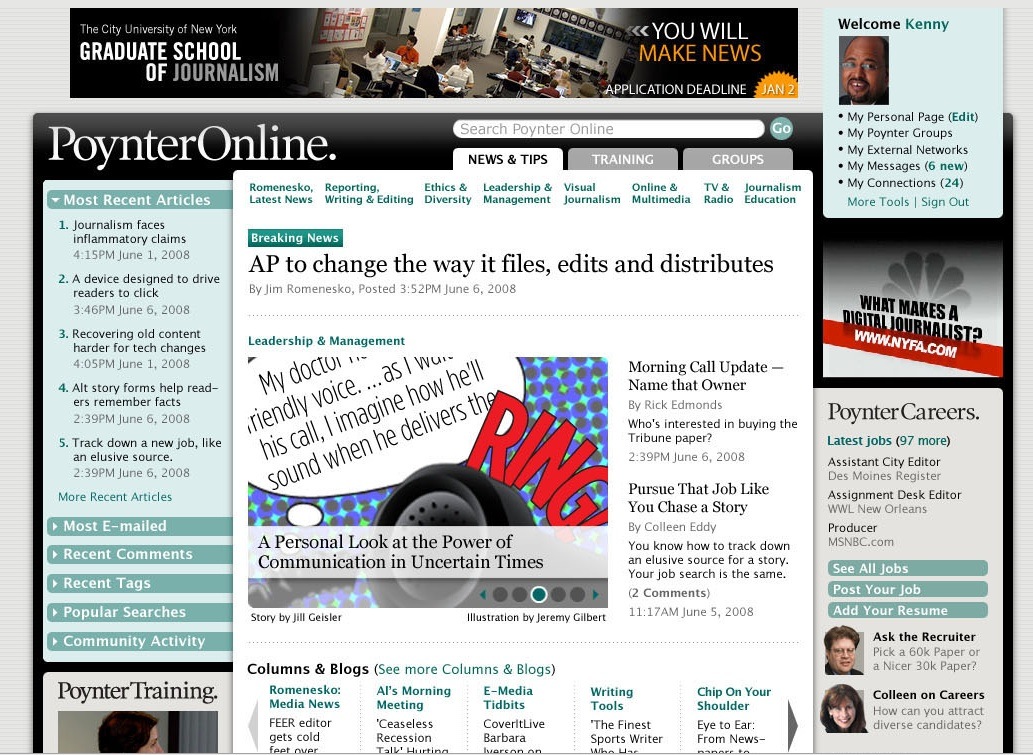 Dale is co-founder emeritus of We Media.