Activism and Democracy Session – Audio
Activism & Democracy
Participants:
Nicholas D. Kristof, New York Times Columnist
Marcus Xiang, CEO, PDX.CN
Brian Reich, Director, Mindshare Interactive Campaigns
Seth Green, Executive Director, Americans for Informed Democracy
Moderator: Rebecca MacKinnon, Co-Founder, Global Voices
To download the MP3 of the session, click here.
Tag: wemedia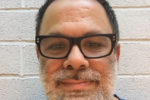 Andrew Nachison is founder of We Media. He lives in Reston, Virginia.