An Extraordinary effort in Haiti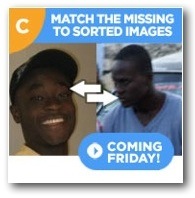 Among the many extraordinary efforts to provide aid and relief for the people of Haiti comes this one from The Extraordinaries, winner of last year's We Media Pitch It! competition: the Haiti Earthquake Support Center utilizes crowdsourcing and facial-recognition to help locate the missing.
Anyone can post photos of a missing person or loved one, tag and sort images for matches in a database, and deploy facial recognition software (coming) to make a match.

Dale is co-founder emeritus of We Media.