Beyond MSM, many views and images of China and Olympics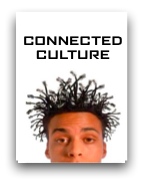 Like many of you, I'll be glued to the tube for the Olympics and fresh glimpses of the world's oldest civilization. Fortunately, there are other ways to look at a four-leaf clover.
China has more than 30 million bloggers, by some estimates. A few are political. A few have been imprisoned. Some are unusual, such as Mumu, a Communist Party member who has clips of herself doing sexy dances. But the typical Chinese blogger is more like Jasmine Gu ("It's all about me, myself and my life."). On Google, search "China blogs" for a blogger with whom you can identify or relate. Many blogs are in English, and some can be translated (though poorly) through Google's translation engine.
Several Sinophiles, each accomplished journalists, blog at Huffington Post, providing a range of enlightened personal and political perspective. Monroe Price is, with Daniel Dayan, editor of "Owning the Olympics: Narratives of the New China." Naomi Klein, Lili Tan, Hogmei Lee, and David Flumenbaum are insighful journalists who provide unqiue perspectives ranging from human rights, to IOC politics, to press freedom and environmental concerns.
David Wallechinsky is also recommended. He's the author or co-author of several books including The 20th Century: History With the Boring Parts Left Out, and is the vice president of the International Society of Olympic Historians.
Global Voices has real people on the ground, reporting from inside, attuned to China politics and policy.
You Tube has a sneak peak at the Open Ceremonies. An indignant French-writing journalist has, along with a lengthy rant, posted video taken this week during rehearsals. Currently, You Tube has more than 25,000 videos from the around the world tagged "China Olympics," and more than 358,000 tagged "China," so you'll want to specify your searches.
Vlogger Noel Hidalgo is posting video at Qik.com, including streaming footage of the Tibet protest at the Olympic Stadium. More than 40,000 photos with the tags "China" and "Olympics" are posted on Flickr. There are a few political statements, but many photos are extraordinary and unexpected. Update: China deported Hidalgo for filming the Free Tibet protest.
For realtime chatter and networking, go to Twitter's China http://twitter.com/ChinaLis">list. You can follow people like Rebecca Fannin, the author of Silicon Dragon and international editor for the Asian VC Journal.
For those who'll be away from television screens, NBC is streaming 2200 hours of Olympics coverage to mobile phones. It's hard to find the mobile ap on NBC's Olympics home page, so go straight here to sign up. The sign-up process can be confusing and you have navigate through cheesy ringtones, wallpaper and games. You have to text NBCTV (that's 62288) to get the secret password for Sprint and Cingular services.
Verizon and AT&T both have multiplatform services. NBC Universal, which has exclusive rights to the games in the U.S., has given each of the carriers the go ahead to offer coverage on mobile, IPTV and broadband. NBC Universal has typically been extremely protective of its Olympics coverage and has rarely given carriage deals to others if it might mean losing eyeballs during the process.
AT&T, which is also a sponsor of the Olympics and official telecommunications provider for the U.S. team, has multiplatform coverage with similar programming from NBC. Over its U-verse TV service, AT&T plans to air as many live streaming channels as Verizon and on-demand access to events from each day.
For the long view, I recommend two current bestsellers about a long time ago: 1421 and 1434, by Gavin Menzies. The books offer stunning reappraisals of history with evidence that traces the discovery of the New World and the emergence of the European renaissance to Chinese exploration and culture in the fifteenth century.

Dale is co-founder emeritus of We Media.