Big global issues talks in DC
Here's a promising collaboration we'll be watching – and a series of events that may interest our Washington friends. The University of Miami's Knight Center for International Media is organizing a series of discussions in Washington on big global issues with the Center for Strategic & International Studies, an influential global policy think tank. The Knight Center is part of the university's school of communication, the host and sponsor of our annual We Media Miami conference.
The first event is this Monday, Nov. 2, 2009 (details below). It focuses on development in Haiti, the poorest country in the Americas. Participants include Dr. Paul Farmer, UN Deputy Special Envoy to Haiti, Dr. Barth Green, Chairman of The Global Institute at the University of Miami, and Raymond Joseph, Haiti's Ambassador to the United States. More about the series here.
When: Monday, Nov. 2, 2009 3 pm to 4 pm
Where: CSIS B1 Conference Center, 1800 K Street, NW
RSVP: Required, via email to: miamiseries@csis.org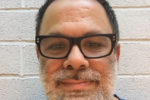 Andrew Nachison is founder of We Media. He lives in Reston, Virginia.