Brian Reich joins iFOCOS
We're growing and I'm thrilled to introduced the newest member of our team, Brian Reich. Brian has been a participant and online organizer for nearly all of our We Media conferences, going back to the very first one in New York in 2005. He's also a principal at EchoDitto, a well known web consultancy. Brian will now be diving into We Media full time as our director of community and partnerships. He'll be heavily involved in program planning and working with sponsors of our We Media Miami conference and other programs. He'll also be leading a new venture startup competition we'll be announcing imminently, and he'll also be managing editor of the We Media blog. He's based in Cambridge, Massachusetts. Please give Brian a warm welcome – and if you've got ideas for partnerships, sponsorships, new business or community projects, drop him a line. You can find and contact Brian via his profile in the We Media Community.
Here's the formal press release:

Media and technology strategist Brian Reich has joined iFOCOS (www.ifocos.org), the media think tank and futures lab that organizes the We Media community, conferences and awards. He will serve as the Director of Community and Partnerships and as Managing Editor of the We Media blog and community (www.wemedia.com).
Reich will be responsible for growth and projects serving the global We Media community (www.wemediacommunity.org). He will also play a lead role in planning We Media conferences, new venture pitch competitions and other programs. The annual We Media Miami conference is Feb. 24-26, 2009 (www.wemedia.com/miami/).
"We are excited that Brian is bringing his considerable talents to iFOCOS," said Andrew Nachison, the co-founder and CEO of iFOCOS. "We Media is a movement and a way of thinking about the changes taking place in our world today – and Brian knows as well as anyone how to make sense of what is going on."
"Its really simple: We Media is the future, and iFOCOS understands that," said Reich. "I want to be involved with the people and groups who are having an impact on the future of media, technology and society – and this is an incredible opportunity to do that."
In addition to his work with iFOCOS, Reich is a Principal at EchoDitto (www.echoditto.com), one of the most successful Internet and online communications firms in the nation. He has previously served as both the Director of New Media at Cone Inc, a brand strategy and communications agency in Boston, and a Senior Strategic Consultant for Mindshare Interactive Campaigns, an interactive agency which helped many leading corporations, associations, non-profit organizations and governmental entities leverage the communication opportunities created by technology. From 2000- 2004, Brian ran his own consulting business, Mouse Communications, which helped political and non-profit organizations use new technology to improve communications, drive action, and support fundraising. Brian launched Mouse Communications after serving two years as Vice President Gore's Briefing Director in the White House, handling both official activities and activities during his 2000 presidential campaign. He has spent much of his life working in and around politics and political campaigns.
Reich is also a regular writer and speaker on the issues involving the impact of the internet and technology on politics, society, and the media. He is the editor of Thinking About Media (www.thinkingaboutmedia.com), a blog examining little 'm' media around the world (among other things) and blogs as an expert on FastCompany.com. His book, Media Rules!,: Mastering Today's Technology to Connect With and Keep Your Audience was published by Wiley & Sons in December 2007. Brian attended the University of Michigan and is a graduate of Columbia University. He and his wife, Karen Dahl, and their son, Henry, live in Cambridge, Massachusetts.
About We Media
The We Media conferences, community and awards are organized by iFOCOS, a media think tank and futures lab founded in 2006 by media visionairies Andrew Nachison and Dale Peskin. They help anyone create, operate and sustain ventures in a media-centric culture powered by everyone. We Media programs function as a marketplace of ideas and actions for business and social innovators. They connect individuals and organizations from across industries who believe the power of media, communication and human ingenuity should be applied to innovate in business and to make the world better through media. More about We Media at: www.wemedia.com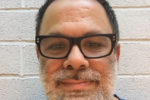 Andrew Nachison is founder of We Media. He lives in Reston, Virginia.