Join a live interview with Larry Kramer
From our friends at Naked Media and Scribe Media, tune in at Noon ET April 14 (tomorrow) for a live interview with online publishing visionary Larry Kramer. Larry is an old friend and participant in We Media programs. He's best known as founder of CBS.Marketwatch. More recently he's been an advisor to a variety of online media ventures, including Discovery Communications, American Media, Answers.com, Xinhua Finance Media, Jib Jab and Polaris Venture Partners.
The online interview will be conducted live at Noon ET. For more info and to register, click here.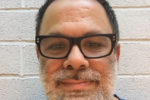 Andrew Nachison is founder of We Media. He lives in Reston, Virginia.