Culture, Politics and Buzz Session – Audio
Culture, Politics & Buzz
Participants: Dominik von Jan, Director, NextNextBigThing
John Gerzema, Chief Insights Officer, Young and Rubicam Brands
Moderator: Farai Chideya, Editor & Founder, Pop and Politics
To download the MP3 of the session, click here.
Tag: wemedia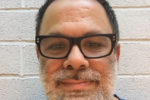 Andrew Nachison is founder of We Media. He lives in Reston, Virginia.