Foundation sponsors quest for better coverage of U.S. Congress
Here's an interesting collaboration that nicely illustrates how seemingly different agendas can intersect: The Sunlight Foundation, a watchdog organization that focuses on expanding online access to information about the U.S. Congress, is collaborating with NewsTrust, a kind of non-profit Digg designed as a platform to evaluate the trustworthiness of online journalism.

Newstrust founder Fabrice Florin tells me the goal is to create a strong feed of trustworthy reporting on Congress (here's NewsTrust's U.S. Congress page), which Sunlight can share and distribute with its community. Sunlight staffers will contribute by helping to evaluate and recommend reporting on Congress using the NewsTrust platform.
In other words – NewsTrust is an aggregator, and Sunlight is both paying cash and contributing human capital to create a "better" aggregation of reporting about Congress. That's a model NewsTrust could apply to other topics with other collaborators/funders. It's one step removed from sponsored journalism – in this case, it's sponsored aggregation.
(Disclosures: I'm an advisor to NewsTrust. Craig Newmark is a friend and one of my advisors at iFOCOS, and he's on the board of Sunlight).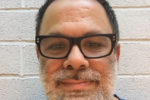 Andrew Nachison is founder of We Media. He lives in Reston, Virginia.