Game Changers Guest Post: iStockphoto
NOTE: We asked each of our 2009 Game Changers Awards finalists to write about their projects, what they've learned along the way and what's next. This essay is by submitted by Kara Udziela of iStockphoto.
iStockphoto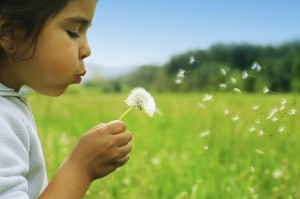 In just under ten years, iStockphoto has gone from a small-scale photo-sharing site, to the world's busiest royalty-free image and video market, where a file is downloaded every second. The company revolutionized the stock photography industry, turning the market upside down, inspiring a string of imitators and establishing a whole new business model: microstock. iStock's simple idea – empowering amateur, hobbyist and part-time professional artists by giving them a global platform to share their work, has completely transformed the graphic design landscape and made imagery affordable and accessible like never before.
The reason iStockphoto's business model deserves recognition is because it is one of the only social networks to truly monetize user-generated content for both the business and the contributor in a meaningful way. It continues to lead the way in the microstock industry it created. iStock has seen phenomenal growth over the last three years: In 2005, iStock sold 4.6 million files, in 2006, over 10 million files, and in 2007, more than 18.25 million files. (includes: photos, illustrations, video footage and Flash files). In 2007, iStock generated $71.9 million in revenue and paid out $20.9 million to its contributors.
History
In 2000, Bruce Livingstone, iStock's CEO, was on the brink of starting his own stock photography agency. He had several thousand images in a CD collection, ready to ship. But he was struck with the intense feeling that it just wouldn't work – that the old way of marketing imagery wasn't good enough anymore. Instead, he put the images online for free.
People were interested in the images, but more importantly, there were lots of people who asked if they could share images of their own. They started a swapping system, where you could upload an image, get a credit and use it to download an image. The site became so popular that, just to keep up with the bandwidth costs, they had to start charging 25 cents a picture in 2002. They offered the contributor 20 percent (5¢) for each download, and microstock was born.
iStock leapt on a technological shift in the marketplace. Once digital cameras came down to sub-$1000 levels in 2003, all of a sudden, amateur photographers were much better able to take really great pictures. At about the same time, Internet access and broadband rates were soaring, and as corporate Web sites grew more sophisticated, a trickle-down effect occurred. Small businesses trying to distinguish themselves needed to have a Fortune 500 image to be taken seriously, but couldn't afford $250 or more for an image. iStock was there to fill the gap.
The Benefits
iStock's pricing model has done more than lower the cost of stock photographs for graphic designers. It has put imagery in the hands of hundreds of thousands of everyday people who could never afford traditional stock prices. Community and non-profit groups, churches, schools – everyone can afford a high-quality digital image from iStock. iStock has nearly four million registered users.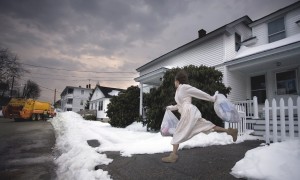 iStock customers can find their inspiration from more than 4 million photographs, vector illustrations, Flash and video files. Our rapidly-growing group of more than 65,000 artists have more than 40,000 images approved each week, all the while meeting the strictest quality standards of any stock agency — microstock or not. Many of our artists earn a full-time living from iStock, with a few topping out in the six-figure range. iStock's business model was recognized and legitimized by Getty Images, the world's leading creator and distributor of still imagery, footage and multi-media products, which purchased the company in 2006 and significantly aided its international growth. Today, many formerly traditional stock artists see micropayment stock imagery as an additional revenue channel.
"iStock invented this industry and remains the most inventive and cohesive stock community on the planet. We receive on average 6 million unique visitors a month and are growing by 100,000 members a month. Our quality is unmatched, and our top contributors are so good that Getty Images has approved many of them as Getty photographers," said Bruce Livingstone, CEO of iStockphoto.
What's Next
iStock continues to expand rapidly internationally and is is already localized in several languages. In the next few months we will introduce audio clips as well, so we can be a one-stop-shop for all multi-media needs.  Staying fresh and innovative is key in our business, so we will continue to introduce features and functions that keep both buyers and artists happy. One of our biggest challenges is keeping the iStock culture intact as we deepen our localized efforts. We have just opened a European headquarters to help us maintain the iStock perspective while translating effectively.
We anticipate many changes in the next few years and feel inspired daily by the community. We have found that our best ideas come from our members, and we will continue to let them help guide us.
Beth Laing is the project manager for iFOCOS, which organizes the We Media conferences, awards and community. Prior to working with We Media she worked in a variety of new media roles with Knight Ridder, Infonautics and Access Atlanta. She is currently on the board of the Atlanta Women's Alliance (AWA), Community Advisory Board for Junior League Dekalb and a Leadership Dekalb 2010 class member.