Memo to U.S.: Global bloggers speak out on elections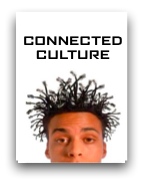 As Barack Obama took to the floor at the Democratic National Convention, it became utterly apparent to me that this is the year that will change everything.  You see, I was perched on my couch in Boston in a familiar position; cross-legged, with my MacBook on my lap, ears perked up, attentive to every word.  I was watching the speech on TV and live-tweeting – that means sending short text messages to Twitter – to blab about the speech in real time with my hundreds (okay, a hundred and some-odd) followers, ready to exchange thoughts with my fellow Americans.
As it turned out, however, it wasn't just my fellow American voters all atwitter.  Friends from Madagascar, Kenya, Canada, Bahrain, Morocco, Haiti, and Venezuela were all spouting off their thoughts – positive or negative – on Obama's historic speech as well, proving just how much this election means to the rest of the world.
Not that I'm surprised.  Since February, I've been working on the Voices without Votes project.  A partnership between Reuters and Global Voices Online, VwV seeks to aggregate and amplify voices from around the globe that are talking about the 2008 U.S. elections. 
The bloggers for VwV are all volunteers (myself included) and focus on bringing out the best of the blogs each day.  Some posts are silly, focusing on trivialities such as Paris Hilton's brief run for president or which superhero best represents each candidate; others bring to light the global opinions on major issues like Obama's visit to Israel.
One recent post by Amira al Hussaini covers global blog commentary on Vice Presidential candidate Sarah Palin's speech at the Republican National Convention. For example, a blogger from New Zealand writes…
Her candidacy is still a risky one. At some stage she will be quizzed on national and international issues and will need to be conversant with the issues. But the pundits all agree it was a great speech.
…While one from France criticizes Palin:
Turns out, Republicans can always find a way to beat the odds: Sarah Palin may well be a future U.S. president, and she is someone who believes in creationism and who thinks that global warming is a hoax! In the most scientifically advanced nation in the world, this is beyond shocking.
Voices without Votes is one of several efforts to organize and bring attention to global views of the U.S. presidential elections. Others include the Dear American Voter project from Link TV, which organizes videos submitted from around the world; and CNN's iReport, which includes video submissions from ordinary people on the U.S. elections. See, for instance, its collections on Palin.
The Huffington Post's OffTheBus Project does not focus on foreign opinion, but like iReport it too allows regular folk to provide original reporting, opinions, and commentary on the elections (full disclosure: I write for Huffington Post too). One particularly innovative sub-project there is Special Ops, in which members are assigned tasks, such as observing conversation at a local Obama party and subsequently reporting on it.
These experiments hint that Americans are interested in learning what their foreign peers think – and that new voices and channels are filling the information gap created by U.S. mainstream media news outlets which have significantly scaled back their international reporting. See the video below for more on that. While big media in the U.S. has turned away from the world, global citizens have adopted the blogosphere (and the Twittersphere) as a means for voicing their opinions on the U.S. presidential election.
Sixty-four percent (64%) of Voices without Votes' readers are based in the United States, and the site has gotten visits from every U.S. state, with California and New York leading the way. Canada follows the U.S. with 7% of the readership; the rest is spread amongst 176 other countries.
What remains to be seen is whether or not those foreign opinions will have any influence at the polls.