iFOCOS soft launches
We're planning to get an "official" announcement out soon. First, here's an update for our closest friends and advisors. Thanks if you've found us or care about what we're up to. You're welcome to share this and link to our new site (which is still a work in progress).
Dale and I have left The American Press Institute and formed an independent organization called iFOCOS, the Institute for the Connected Society. We've affiliated the organization with the Integrated Media Systems Center at the University of Southern California, but we'll remain in Reston, Va., where we've established offices.
Change is good. The creation of iFOCOS allows us to more fully address the changes sweeping media, its businesses and audiences. We'll continue to convene the We Media conference – the next one is scheduled February 8-9 in Miami, so save the date. We'll expand other activities to provide intelligence, education and collaborations on the changes transforming media and society globally. The affiliation with IMSC and USC enables us to incubate new projects shaping media and an informed society.
We've received great support from friends and funders in forming the new organization. We're not sure what becomes of The Media Center – that's up to API. Happily, Gloria Pan joins us as communications director. More on all this to come. We'll issue a press release in coming days. And we've created a web site at www.ifocos.org with initial info. We'll be building out the site and launching a series of communications as we move forward.
We hope to see you online and in person soon, and we hope you'll continue to be a part of our story.
Here's how you can contact us:
Andrew: andrew AT ifocos.org
Dale: dale AT ifocos.org
Gloria: gloria AT ifocos.org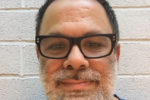 Andrew Nachison is founder of We Media. He lives in Reston, Virginia.