In Us We Trust Session – Audio
In Us We Trust
Participants: Craig Newmark, Customer Service Rep & Founder, craigslist
Richard Edelman, President & CEO, Edelman PR
Watts Wacker, CEO, Futurist
Karen Stephenson, President, Netform
Moderator: Dale Peskin, Co-Director, The Media Center
To download the MP3 of the session, click here.
Tag: wemedia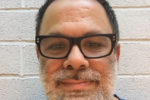 Andrew Nachison is founder of We Media. He lives in Reston, Virginia.