Join the We Media Community
Members of the We Media Community inform, influence and inspire business and social innovation in the connected society – and engage with each other to turn ideas into actions.
Join the online community for free – or become a paid member of iFOCOS.
As a member you'll connect with a diverse network of leaders from the intersecting fields of media, technology, telecommunications, investment, policy and social activism. You'll have access to a private online members network through which members collaborate, share ideas, schedule meetings – or simply find each other to pursue new ventures.
Membership fees support research, regional meetings, publications, collaboration tools, the We Media Game Changers Awards and the annual We Media conference.
We encourage and seek a diverse network of individuals, companies, startups, nonprofits, NGOs, policymakers, educators and educational institutions.
Review the membership benefits and tiers for individuals and companies here.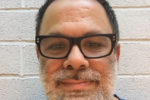 Andrew Nachison is founder of We Media. He lives in Reston, Virginia.