Legends of the fall
Two recent metaphors, both good, from the long, sad conversation about newspapers.
From South By Southwest, author Stephen Berlin Johnson's ecosystem metaphor (pick it up at the second chapter) with chart. Or full video.
And the map from latest The New York Times story that tells it all.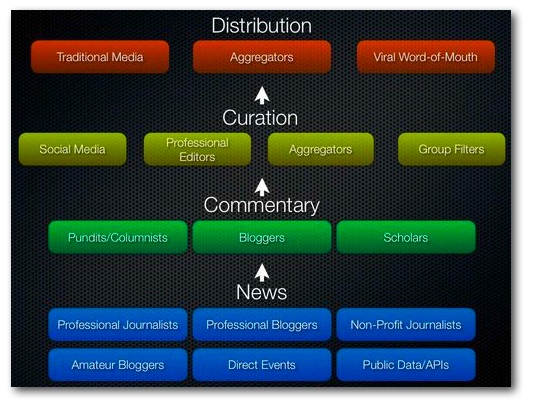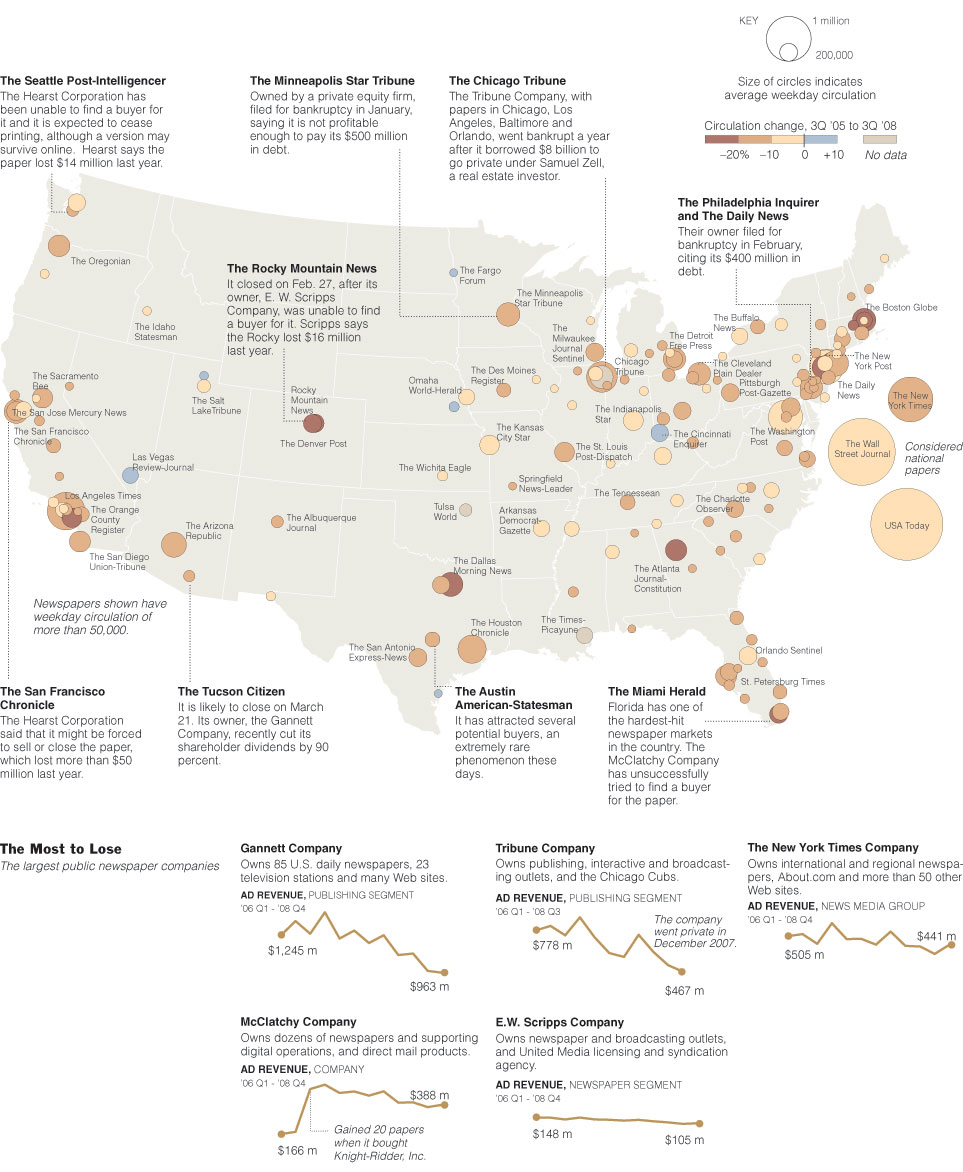 Dale is co-founder emeritus of We Media.