Lessons from the Australian Broadcasting Corp.
Dale and I were in Melbourne this week to facilitate an internal conference for the Australian Broadcasting Corp. Internal, yes – but blogged by the ABC and open to further comment here. Our role was to inform, incite and moderate conversations about the future of the ABC, which is Australia's government-funded public broadcaster.
It was an inspiring couple of days – there was a genuine eagerness to adjust ABC practices and structures to reflect changing consumer behaviors, and to re-imagine the ABC and how it serves and strengthens Australian society.
That's a powerful and provocative mission – to serve and strengthen society – and one I would say could apply to commercial as well as public media in this era of fragmented media consumption and creation by empowered individuals.
Participants in the ABC conference came up with this impressive set of next-step actions – and I suspect these will resonate elsewhere:
Develop a skills and passion database to apply internal talent and passions to new ABC projects
360-degree commissioning (new projects should be assigned and planned for all platforms)
Design & implement an internal cultural change programme
Establish a new content structure with cross-platform commissioning
More mobile, more flexible work opportunities
Setup RSS feed of internal news on Intranet
Intranet becomes Wiki (knowledge transfer)
Reward good ideas (maybe a $bonus – loud applause!)
Encourage people to take 5% of time to read/contribute to wiki
Encourage more staff activities/networking/staff webblogs
Refocus divisions around content rather than platforms
Better engage with Local communities – local, local, local
Dedicate 25% of all time and resources to producing creativity and innovation
Create an internal talent agency
Make sure media is on most relevant platform
Improve internal organisation of content and archives
Crack silos
Cross platform commisioning
Ensure audience is capable of using new technology
Seperate content & technology
Ensuring staff are skilled and informed
Technorati Tags: conferences, publicbroadcasting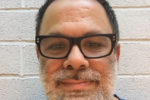 Andrew Nachison is founder of We Media. He lives in Reston, Virginia.