Lightning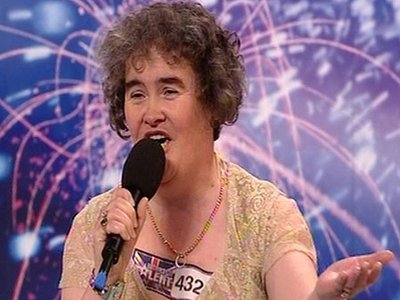 It's been four days since a frumpy, unemployed church worker who's "never been kissed" sang "I Dreamed a Dream" on Britain's Got Talent.
You want fast?: 12 million+ You Tube views (2.5m within 72 hourss), 5 fan sites, Bebo fan club, Facebook fan club, fans forum, interviews on BBC and CBS, and a Susan Boyle e-commerce store.

Dale is co-founder emeritus of We Media.