Look Who's Coming to Miami
(Updated Jan. 19, 2007)
Thanks if you've already registered – or if not, what are you waiting for? Register here.
Here's a look at who is coming to We Media Miami (subject to change at any time):
Randy Abramson, Executive Producer, Discovery
Robertson Adams, Communications Associate — Webmaster, Knight Foundation
Chris Ahearn, President, Media, Reuters
Jason Albrecht, Communications Intern, Knight Foundation
Walyce Almeida, Contributor, NowPublic
Lewis Alpert, Florida International University, School of Journalism & Mass Communication
Fabricio Altamirano, CEO, El Diario de Hoy
Eric Alterman, Founder/CEO, KickApps Corporation
Rosental Alves, Knight Chair in International Journalism, University of Texas-Austin
Kathy Andersen, Lois Pope LIFE Center, University of Miami
Zita Arocha, Assoc. Director, Sam Donaldson Center, University of TX El Paso
Adriana Avakian, Director of Marketing, United Press International
Hannah Bae, Journalsim Intern, Knight Foundation
Alice Backer, Francophonie Editor, Global Voices
Nanna Baldersheim, Internet Community Associate
Jacqui Banaszynski, Knight Chair in Editing, Missouri School of Journalism
Joyce Barnathan, President, International Center for Journalists
Marty Baron, Executive Editor, Boston Globe
Clark Bell, Journalism Program Director, McCormick Tribune Foundation
Dorian Benkoil, Editorial Director, mediabistro.com
Ron Berryman, Senior VP, GM Television, Fox Interactive Media
Roger Black, Roger Black Studio, Inc.
Taryn Boatman, Assistant Program Officer, Excellence in Journalism Foundation
James Brady, WPNI
Kristie Bouryal, Director of Network Services, Associated Press
Jody Brannon, Senior Editor, MSN.com
Sophie Brendel, Head of PR-Editorial & Media, Reuters
Brian Breslin, CEO, Infinimedia, Inc.
Wendy Bromley Bodden, Managing Director, Images and Voices of Hope
Merrill Brown, MMB Media
Jane Brown, Executive Director, Robert W. Deutsch Foundation
Gaby Bruna, Photo Editor, University of Miami Hurricane Newspaper
Simon Bucks, Associate Editor, Sky News
John Burke, The Editor's Weblog
Xavier Bussiere, Infinimedia, Inc.
Mario Cader-French, Director, Public Affairs & CSR, MTV Networks Latin America
Jennifer Carroll, Vice President/New Media Content, Gannett Co. Inc.
Andy Carvin, National Public Radio Online
Chad Capellman, Sr. Producer, Eons.com
Susan Chang
Sanjeev Chatterjee, Vice Dean, School of Communication, University of Miami
Derek Chezzi, Senior News Editor, Yahoo Canada
Nicholas Chiaia, COO & General Counsel, United Press International
Farai Chideya, Host, News and Notes, NPR
Jeff Clavier, Founder & Managing Partner, Softech VC
Lauren Cornell, Executive Director, Rhizome.org
Robert Cox, President, Media Bloggers Association
Al Cupo
Eileen Dailey, Director of Social Intelligence, Infina Group
Larry Dailey, Associate. Professor, University of Nevada Reno
Blyth Daylong, School of Communications, University of Miami
Alex deCarvalho, President, Social Object
Chuck DeFeo, Vice President & General Manager, Salem Communications
Lori Demo, Assistant Professor, Ball State University
John Dennison, President, Dennison Management Group, Inc.
Carin Dessauer, Senior Fellow/Principal, iFOCOS and MC2
Luis Diaz, www.periodismodepaz.org, Author
Melissa De Leon Douglass, President, Panama Gourmet, Inc.
Steven Donahue, Editor, Language Magazine
John Dotson, Jr., Publisher Emeritus, Akron Beacon Journal
Paul Driscoll, Director of Broadcasting, University of Miami
Richard Ducey, EVP, BIA Financial Network
Allen Dunaway
Christina Eguizabal, Program Office, The Ford Foundation
Amy Eisman, Director of Writing Programs, American University
Karl Eisenhower, Washingtonpost.com
Di-Ann Eisnor, CEO, Platial, Inc.
Paula Ellis, Vice President/ National and New Initiatives, Knight Foundation
Brandon Erlacher, General Manager, Truth Publishing Company
Fernando Espuelas, Chairman & CEO, VOY, LLC.
David Evans, Managing Director, Red 7 Media
Cathleen Farrell, Editor, PODER
Marc Fest, CEO, External Ideas
Virginia Fielder, Consultant, Knight Foundation
John Fischer, Infinia Foresight
John Flickigner, Executive Director, Summerbridge
Fabrice Florin, Executive Director, NewsTrust
Marcos Foglia, Multimedia manager, El Nuevo Dia
Dennis Fox
Nic Fulton, Chief Scientist, Reuters Media
Roger Gafke, Director of Program Development, Donald W. Reynolds Journalism Institute, University of Missouri
Gregory Galant, Venture Voice
Christine Gambito, Happy Slip
Carlos Garcia, CEO, Scrapblog, Inc.
Al Gashi, Business Development Manager, Pluck
Mark Giannini, SVP & COO, BIA Financial Network
Mark Gibelli, Co-Founder, StoryBoard Consulting, Inc.
Robert Gilbert, Morris Communications
Mark Glaser, Editor, PBS MediaShift
Seth Gordon, Managing Partner, Gordon Reyes & Co.
Jon Gossett, Senior Vice President, Development, American Public Media
Michele Grant, BBC
Mel Grayson, Arts Editor, Deerfield Forum
William Green, Vice Provost, Undergrad Education, University of Miami
Tish Grier, blog editor/social media manager, iFOCOS
Kim Grinfeder, Assistant Professor, School of Communications, University of Miami
Sam Grogg, Dean, School of Communication, University of Miami
Hetti Haarklau, The Associated Press
Ali Habashi, Director, Arnold Center
Andrew Haeg, Senior Producer, Center for Innovation in Journalism @ American Public Media
Michael Halleran
Michelle Halsell, CEO/Co-founder, Missing Pixel
Teresa Hanafin, Director of Community Publishing, Boston.com
Erin Hanafy, The Associated Press
Jens Hansen, Director, Center for Journalistik og Efteruddannelse (CFJE)
Elin Hansen, Update
Eduardo Hauser, CEO, Daily Me, Inc.
Neal Hecker, AVP Program Services, WPBT
Cristi Hegranes, President, Founder, The Press Institute for Women in the Developing World
Don Heider, Associate Dean, University of Maryland
Diane Hockenberry, Director of Audience Development, Newspaper Association of America
Keith Hopper, Product Manager, Public Interactive LLC
Paul Hyland, Executive Producer, edweek.org, Editorial Projects in Education
Alberto Ibarg

ü

en, President, Knight Foundation
Jeremy Iggers, Founder, Twin Cities Daily Planet
Shel Israel, Author, Naked Conversations
Joshua Johnson, Anchor/Reporter, WLRN Miami Herald News
Pamela Johnson, Executive Director, Donald W. Reynolds Journalism Institute, University of Missouri
Steve Johnson, Online Editor, The Associated Press
Mark Jones, Community Editor, Reuters
Brad Kalbfeld, Managing Editor, Broadcast, The Associated Press
Ruth Kamar
Stephanie Kanowitz, Web Editor, Federal Computer Week
Gary Kebbel, Journalism Program Officer, Knight Foundation
Loren Keller, Program Officer, The Stanley Foundation
Jim Kennedy, VP Strategy, The Associated Press
Katie King, Director, Marsteller Interactive
Kent Kirschner, Account Executive, Neighborhood America
Jemima Kiss, New Media Reporter, Guardian Unlimited
Lillian Kopenhaver, Dean, School of Journalism and Mass Communication, Florida International University
Thomas Kunkel, Dean, University of Maryland, Philip Merrill College of Journalism
Beth Laing, Project Manager, iFOCOS
Lisa Lamb, Vice President Sales & Marketing, DailyMe, Inc.
Christina Lane, Assistant Professor, University of Miami
Nancy Lane, President, Suburban Newspapers of America
JD Lasica, President, Ourmedia
Thomas LeBlanc, Provost, University of Miami
Robyn LeVine, Reporter, School of Communications, University of Miami
Suzanne Levinson, Director of Site Operations, Miami Herald Media Co.
Rick Lewis, Executive Director & CEO, Friends of WLRN
Greg Linch, News Editor, The Miami Hurricane
Donna Logan, President, Canadian Media Research Consortium
Joseph Loong, Senior Programming Manager, Blogs, AOL Inc.
Bruno Lopez, VP, General Manager, Univision Online
Luis Lora, Sr. Associate, Palladium Equity Partners, LLC
Santiago Lyon, The Associated Press
Stanislas Magniant, Co-founder, Netpolitique
Ndesanjo Macha, Sub-Saharan Africa editor, Global Voices Online
Mike Maidenberg, Vice President/Communities Program, Knight Foundation
Michael Maness, VP/Strategic Planning, Newspapers, Gannet Co., Inc.
Kofi Mangesi, Director, International Institute of ICT Journalism
Steve Mansfield, PreFound.com
Steven Marder, CEO, Eurekster
Michael Markson
Ernesto Martelli, Director Editorial, La Nacion, Grupo de Revistas
Maria Martin, Director, GraciasVida Productions/GraciasVida Center for Media
Jorge Martinez, Director of information Services, Knight Foundation
Sibyl Masquelier, President, Executive Resource Group, Inc.
Jeanne McCann, Director of New Media, EPE
Karyn Meshbane,
Mark Metz, Founder & CEO, MetroGuide.com, Inc.
Larry Meyer, Vice President/Communications, Knight Foundation
Myles Miller, Reporter, Children's PressLine
Robin Miller, Editor-in-chief, OSTG (aka Slashdot)
Bill Mitchell, Editor, Poynter Online
Harry Montevideo, Publisher, The Red and Black Publishing Co.
Evgeny Morozov, Director of New Media, Transitions Online
Sharon Moshavi, Communications Manager, Knight Foundation
Andrew Nachison, President, iFOCOS
Joe Natoli, Sr. VP for Business & Finance, University of Miami
Eric Newman, VP, General Manager, Pluck Corporation
Craig Newmark, Service Rep & Founder, craigslist
Eric Newton, Vice President/Journalism Program, Knight Foundation
Naomi Nixon, University of Miami
Chris Nolan, Editor/Founder, Spot-on.com
Sarah Nordgren, Director of State News, The Associated Press
Rory O'Connor, President and CEO, Globalvision
Brian O'Malley, Senior Associate, Battery Ventures
Esteban Ochoa, Director 2Net, CIE Argentina
Roger Ogden, President and CEO, Gannett Broadcasting
Rich Oppel, Editor, Austin American-Statesman
Mike Orren, President, Pegasus News, Inc.
Elizabeth Osder, Sr. Director, Product Development, Yahoo Media Group
Bill Ostendorf, CEO, Creative Circle Media Consulting
Geneva Overholser, Hurley Chair, School of Journalism, University of Missouri
Jeremiah Owyang, Director of Corporate Media Strategy, PodTech
Angel Padula, CTO, Tele Red
Angela Pacienza, Director of Online News, The Canadian Press & Broadcast News
Gloria Pan, Communciatons Director, iFOCOS
Souneil Park, M.S. student, Korea Advanced Institute of Science & Technology
Lanaea Parker, Deputy Director, Knight, International Center of Journalists
Horacio Ruiz Pavon, Publications Director, Inter American Press Association
Ted Perlmutter, Director of IT, Ctr. for International Conflict Resolution
Dale Peskin, Director, iFOCOS
Mary Peskin, Associate Director, American Press Institute
Geoffrey Philip, Global Voices
Jason Pontin, Editor-in-Chief and Publisher, Technology Review, Inc.
Georgia Popplewell, Co-Mg. Editor/Caribbean Editor, Global Voices
Meredith Porte, Producer/Host, WLRN Public Television
Vikki Porter, Director, Knight New Media Center, USC Annenberg School for Communication
David Poulson, Assistant Director, Knight Center for Environmental Journalism, Michigan State University
Adam Powell, Director, Integrated Media Center, University of Southern California
Aaron Presnall, Director of Studies, Jefferson Institute
Valentin Prieto, Writer/Editor, Babalu Blog
Isaac Prilleltensky, Dean, School of Education, University of Miami
Richard Prince, Editor/Writer, Black College Wire and The Maynard Institute
Laurie Racine, SVP Strategy/Business Development, Eyespot
Scott Rafer, CEO, MyBlogLog, Inc.
Richard Rambarran, Manager of Web Development, University of Miami
Brian Reich, Director of New Media, Cone Inc.
Allan Richards, Chair, Dept. of Journalism, Florida International University
Guillermo Riera, Digital Media Manager, LA NACION
Richard Robinson, VP Products and Programming, Freewebs
Daniel Robledo, Senior Webmaster, University of Miami Miller School of Medicine
Luis Rodriguez, Webmaster, School of Communications, University of Miami
Michael Rogers, Futurist-in-Residence, The New York Times Company
Scott Rogers, President, MetroGuide.com, Inc.
Gaston Roitberg, Content Manager, LA NACION
Jay Rosen, Professor of Journalism, New York University
Steven Rosenbaum, Magnify.net
Alan Rosenblatt, Executive Director, Internet Advocacy Center
Dan Rua, Managing Partner, Inflexion Partners & FloridaVentureBlog.com
James Rucker, Executive Director, Color of Change
Emilio Sanchez, Bureau Chief, Efe News Services
Emilio Sanchez, Program Coordinator, Inter American Press Association
Ramiro Sanchez
David Sasaki, Regional Editor, Latin America, Global Voices
Jon Sawyer, Director, Pulitzer Center on Crisis Reporting
Jan Schaffer, Executive Director, J-Lab: The Institute for Interactive Journalism
Rick Schneider, President, WPBT Channel 2
Mike Schreibman, Executive Director, Children's PressLine
Michelle Seeling, Assistant Professor, Visual Comm, University of Miami
Tiffany Shackelford, Assistant Managing Editor, Stateline.org
Susan Schein, Executive Director, Entertainment Industry Incubator
Donna Shalala, President, University of Miami
Michael Skoler, Executive Director, Center for Innovation in Journalism, American Public Media
Rich Skrenta, CEO, Topix.net
Andrea Spiegel, Editor-in Chief, VP of Content, Freewebs
Mary Spillman, Assistant Professor, Ball State University
Paul Steiger, Executive Editor, The Wall Street Journal
Hal Straus, Interactivity and Commuity Ed, Washingtonpost Newsweek Interactive
Lisa Stone, President, BlogHer
Paul Surgrue, Dean, University of Miami School of Business
JoAnne Sullivan Woolley, Director of Development, Internews Network
Jeff Taylor, Founder & CEO, Eons.com
Isaac Tetteh, Web Manager/Dep. News Editor, Radio Gold 90.5 fm
Steve Tieitelbaum, Director, Medical Web Services, University of Miami Miller School of Medicine
Elisa Tinsley, Director, Knight International, International Center for Journalists
Michael Tippett, Co-founder, NowPublic.com
Chris Tolles, VP Sales & Marketing, Topix.net
Denise Tom, Journalism Program Specialist, Knight Foundation
Dave Toole, CEO, Outhink Media
Meredith Townsley, Associate Producer, Events, Red 7 Media
Joseph Treaster, Reporter, New York Times
Sheryl Tucker, Executive Editor, Time Inc.
Vivian Vahlberg, Director of Digital Media, Media Management Center, Northwestern University
Michelle van Gilder, Director International Business, Zogby International
Ernesto van Peborgh
Elissa Vanaver, Assistant to the Publisher, Miami Herald
Carlos Vassallo, CEO, LatinVision Media
Sandra Venditti, Online Newsroom Chief, LA NACION
Chris Versace, Senior Vice President, Agile Equity
Chris Waddle, Director, Knight Fellows in Community Journalism, University of Alabama
Tsitsi Wakhisi, Associate Professor, School of Communication, University of Miami
William Walker, University Librarian, University of Miami
Alan Webber, Founder, Fast Company
Rebecca Weeks, Director of Business Development, Real Girls Media
William C. Weiss, Chairman and CEO, The Promar Group LLC
Allie Williams, Marketing Manager, Zvents
Kinsey Wilson, Executive Editor, USA Today
William Wilson, Editor, New Media, etruth.com
Kurt Wimmer, SVP, General Counsel, Gannett Co. Inc.
Emily Witt, Staff Writer, Miami New Times
Scott Woelfel, Armchair Media
Anthony Wojtkowiak, University of Miami
Ruiyan Xu, Associate Producer Interactive, P.O.V./American Documentary
JJ Yore, Marketplace
John Zogby, President, Zogby International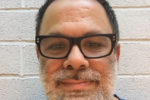 Andrew Nachison is founder of We Media. He lives in Reston, Virginia.