Media Watching Session – Audio
Media Watching
Participants:
Jessica Coen, Editor, Gawker.com
Patrick Phillips, Founder & Editor, I Want Media
Jay Rosen, Founder, PRESSthink
Moderator: Ellen Kampinsky, Senior Editor, Glamour
To download the MP3 of the session, click here.
Tag: wemedia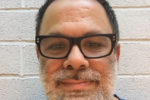 Andrew Nachison is founder of We Media. He lives in Reston, Virginia.