More news about the news that wasn't news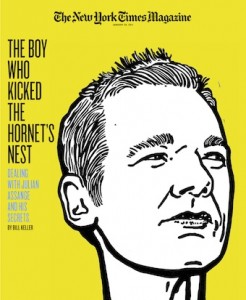 Now we know how The New York Times brought journalism to WikiLeaks and how it handled the rogue leaker and evil computer-hacker Julian Assange. Bill Keller's long, long essay for the New York Times Magazine is a rare, insider's account on how the newspaper went to extremes to legitimize hundreds of thousands of documents that its executive editor says didn't contain any new information.
For those who have never worked for a news organization, that's code for somebody-else-broke-the-story-first. But Mr. Keller offers several explanations why The Times published so many stories and filled so many pages with a documents deluge it didn't regard as newsworthy.
"Ninety-nine percent of news doesn't greatly impact our understanding of the world," he wrote. "News generally works by advancing our knowledge by inches." Perhaps that explains why The Times missed those weapons of mass destruction that weren't really there. Or arrived late for the real-time, social media revolutions in Tunisia and Egypt.
Covering the news of a complex, volatile world should make you humble. It makes Mr. Keller smug. What he is really saying is that something is news when The New York Times says its news.
"I don't regard Julian Assange as a kindred spirit," he says. "If he's a journalist, he's not the kind of journalist that I am."
Actually, he is. Mr. Keller and Mr. Assange both have book deals. Mr. Keller gets there first, which helps explain the timing of his Times magazine essay. The Times' first ebook – Open Secrets: WikiLeaks, War and American Diplomacy—goes on sale today at Barnes & Noble and Amazon. The ebook includes many of the leaked documents as well as expanded stories and essays about the issues that Keller says weren't newsworthy.
Meanwhile, Mr. Assange schooled 60 Minutes correspondent Steve Kroft last night. After introducing Mr. Assange as an anti-establishment ideologue with conspiratorial views, an incredulous Mr. Kroft asked Mr. Assange why he doesn't play by the same rules as mainstream media. Mr. Assange was, momentarily, speechless.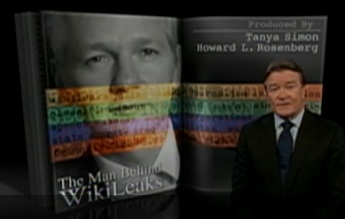 Dale is co-founder emeritus of We Media.