Not funny: The real costs of our gizmos
It's not a ha-ha spoof, and it's not a ha-ha issue, either. The environmental, social and human impact of our consumption gets so much less attention than the features and flaws of the latest release, the debates about business models, the righteous indignation about bandwidth and fees.
For the record, I own a MacBook and an iPhone 3GS, which I just updated to iOS4.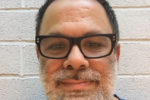 Andrew Nachison is founder of We Media. He lives in Reston, Virginia.