PBS CEO Paula Kerger to speak at We Media Miami
The decline of local and national US news companies has led to a call for expanding public media news production. But in the UK the BBC is blamed for stifling the news market – and it's shrinking.
In the US, there appears to be growing momentum to expand or shift spending within public media to help fill the void left by shrinking commercial news businesses – like Disney-owned ABC News, which announced this week it's
eliminating hundreds of jobs
.
Last year, The Knight Commission on the Information Needs of Communities recommended expanded funding for public media, and the Knight Foundation's vice president of journalism programs, Eric Newton, brought that idea to hearings on the future of news conducted in the fall by the U.S. Federal Trade Commission. [Disclosure: iFOCOS, the media think tank and futures lab I founded, receives support and collaborates regularly with Knight].
Later this year PBS, the public television network in the US, will launch a new online news hub and show, and National Public Radio is experimenting with expanded local news programming through a local network of blogger-reporters called Project Argo.
Yet in Britain, the crown jewel of global public broadcasting, the BBC, has been attacked by commercial competitors – most notably News Corp. European and Asian chief and heir-apparent James Murdoch – for damaging the commercial market for news. The BBC, funded by a tax on every television set sold in Britain, is just too big, or too good, the argument goes, for commercial newspapers and broadcasters to compete, especially for online revenue – and relevance – as audiences shift to digital experiences and content distribution choices like iTunes downloads and video streaming.
BBC's critics appear to have political momentum on their side. The Times of London – a Murdoch paper – reported this week that the BBC plans to shrink its web operations, including a 25 percent staff reduction, and shut down two radio stations and reduce its spending on television.
We'll explore the differing trajectories of US and UK public media at We Media Miami, March 9-11 (register here). Paula A. Kerger, CEO of PBS, will join me for a conversation with outgoing BBC Global News head Richard Sambrook. Sambrook is leaving the BBC for a new job as vice chairman of Edelman PR.
Our program in Miami also includes a discussion on the most notable innovations and trends in public media, moderated by Jessica Clark and Tracy Van Slyke, co-authors of Beyond the Echo Chamber.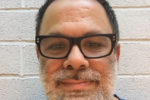 Andrew Nachison is founder of We Media. He lives in Reston, Virginia.