Rachel Sterne to steer NYC's digital direction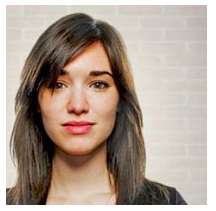 Rachel Sterne becomes New York City's first chief digital officer. The Ground Report founder, who'll give up her citizen journalism site as well her consulting practice, has been a friend and frequent contributor to We Media. She'll work with the city's Economic Development Corporation to improve New York's image as a home for technological innovation and to attract and retain more entrepreneurs, a policy initiative of Mayor Michael Bloomberg. First task: produce a report on how the city might raise its profile by using social media.
A darling of NYC's digerati, Rachel, 27, was called "an inspired choice" by digital-politico Andrew Rasief. In an interview, Adweek raised a few questions, though.
We'll be bringing entrepreneurs and social media stars to the digital officer's hood on April 6.

Dale is co-founder emeritus of We Media.