RAM is live
If you read the iFOCOS blog THIS carefully, you deserve something for paying such close attention. So here's something: a sneak peak at our newest research project, Random Acts of Media.
RAM is both research and a collaborative gallery and art project about how people around the world experience media. Our first formal report for RAM is about how the spring 2007 shootings at Virginia Tech university in the US signaled a permanent shift in the way journalism is practiced and distributed in the connected society. You'll also find a curated gallery of images we've selected for exhibit, and a collaboration gallery we hope you'll use to add more images, videos and insights. Hope you like it.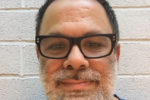 Andrew Nachison is founder of We Media. He lives in Reston, Virginia.