I'm not sure citizen science, pioneered with annual bird counts by members of the Audubon Society, needs a new name. But a new report from global PR firm Weber Shandwick provides a useful and thoughtful narrative of "conscious crowdsourcing" in purpose-driven organizations.
It's also timely for a sector that is mostly absent from the report: big, traditional media companies. aka Mainstream Media. MSM. They are desperate for trust, at war with governments, leaders and policy advocates who openly mock and discredit them, and yet they remain focused on delivering and broadcasting content and products, rather than on empowering the public or sharing responsibility for the future that we will all share.
It's long past time for publishers to think about why their relationships with their communities are so one-way – why the people formerly known as the audience are still viewed almost exclusively as the audience – as consumers rather than collaborators. We live in a two-way, networked culture.
Our stories, knowledge, planet and destinies are shared. That's the whole point of social media, and this is old news, a civic innovation that has taken hold in science, business, politics and cause marketing but, strangely, not in media. It's time for the news business to catch up, show some humility and embrace the culture that it is a part of, not above.
Photo Credit: By Andrew Nachison. Used with permission. "All are welcome." Immigration policy protest Sunday, January 29, 2017 at Washington-Dulles International Airport.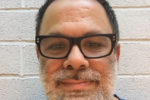 Andrew Nachison is founder of We Media. He lives in Reston, Virginia.