Regrets: Can't make the Steve Jobs meetup tonight. Zuckerberg is coming to the house for dinner.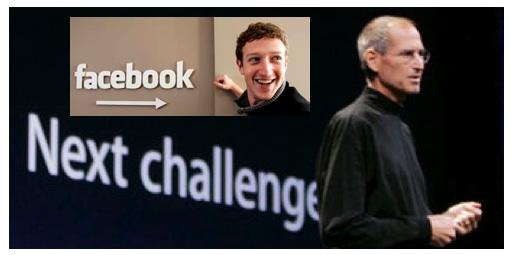 In the City of Fools, a last-minute, April 1 invitation for a private, drop-by with a dignitary is as predictable as cherry blossoms. Still, we appreciated this one to Washington's frustrated, but very creative, development community:
[modevdc] New Meetup: Sit down with Steve Jobs
From: "Pete Erickson" To: [modevdc]-announce@meetup.com


What: Sit down with Steve Jobs
When: Friday, April 1, 2011 7:00 PM
Where: (A location has not been chosen yet.)


Why: Steve Jobs is in DC today on an unpublicized tour seeking to connect directly with the developer community. Don't miss this opportunity to sit down with a technology legend.
Steve Jobs has asked MoDevDC to schedule one hour of developer focused discussions tonight. His goal is to learn as much as possible about the front lines of development and to share more about Apple's plans. Topics discussed will be:


— The real story behind Apple and Adobe and the move away from Flash
— Mobile advertising and the future of iAds
— The iOS development environment
— iPhone 5 release
— The future of iTunes
— Developer questions

Due to security requirements, the exact location will be sent to all RSVPs at 6pm. Hope to see you tonight!

Cheers,
Pete

Dale is co-founder emeritus of We Media.