TBK: The revolution is to be determined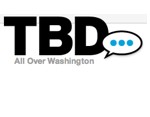 A lot of people will have a go at TBD.com for its defining joke: the promise of Washington's highly touted news-and-culture site is to be determined. With its launch today, TBD lives up to its mushy ambition.
Those expecting "God's work" — a reference that editor Erik Wemple spins in his opening post — will long for divine inspiration. The Lord works in mysterious ways. TBD is, to be kind (TBK), a work in progress. For now, TBD's founders are content to celebrate getting the sucker up. The celebration goes something like this: "We're TBD, a site whose development is always uncertain, forever under construction."
TBD is not your typical, uncertain startup. If you live and work in or around Washington, D.C., as I do, you've heard for a year that Robert Albritton, the Washington media magnate, and Jim Brady, a friend who is the former executive editor of washingtonpost,com, planned to revolutionize local news. Everyone wants a piece of The Washington Post, which is under assault on all fronts. With TBD, Albritton and Brady have the beast in their sights.
In its debut TBD shows off an updated version of convergence — that mind-numbing, inward-looking, mid-90s strategy from control freaks who thought they could combine media assets and control a local market. TBD merges Albritton's two area TV station sites, WJLA-ABC News 7 and News8.net, with an online staff of 50.
Bringing the project into the decade, it adds a network of community blogs and websites. Social media tools — today's requisite, must-have connections such as Twitter, Facebook, RSS and mobile apps– complete an otherwise familiar formula for news display and access. More shrewd than informative, TBD's social media are networks for promotion and distribution rather than platforms for compelling news produced by the most talented experts who blog in and around Washington.
Can TBD provide the elusive model for local news in the digital age by competing with The Post's failed, hyperlocal strategy?
"TBD has all the parts," Steve Klein, who runs the electronic journalism program at George Mason University, told me at our meetup this weekend with the Online News Association. As such, TBD will likely be the darling of the online news set, the Mainstream Media survivors who are trying to keep outmoded institutions afloat.
But parts is parts, says the huckster who sells chicken pieces. TBD presumes to revolutionize without innovating. There's nothing that changes your experience, your point of view, your relationship with local news, or the metaphor for storytelling. It doesn't engage digital audiences in a fresh way or enable them to fully participate in the diverse, exciting flow of content in the nation's capital.
The revolution is still coming, yet to be determined.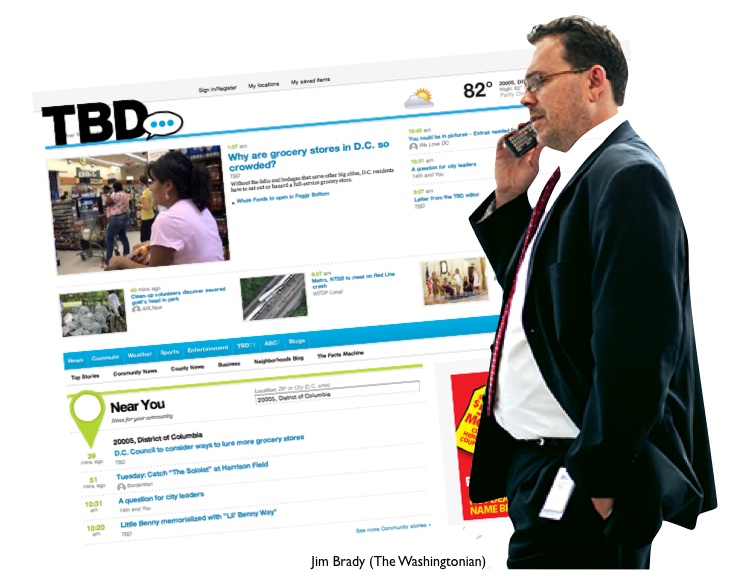 Dale is co-founder emeritus of We Media.