The story of Qualcomm's big show at CES
Qualcomm's "insane" and "cringeworthy" keynote presentation on Jan. 8 at the 2013 Consumer Electronics Show in Las Vegas provided rich material for an impressive digital story-telling effort from The Verge, a tech blog. In lieu of a formulaic blog post, a team headed by senior editors Dieter Bohn (@backlon) and Chris Ziegler (@zpower) deftly deployed a new kind of reporting and field curation that combined text, photos and tweets. The result was similar to what anyone can make and share with content curation tools such as Storify. But the hand-crafted package from The Verge was better – with strong photos, for one thing, and reaction in the form of tweets from other staff members. Unlike typical tech reporting, which dutifully regurgitates scripted "news" about new products, The Verge cleverly revealed, like a good photo story should, or like a next-generation "Letter from Las Vegas" in The New Yorker or Harper's might, that CES is a corporate bacchanal on a breathtaking scale. You see this one event unfold and you're not sure whether you should celebrate the audacity, laugh along with the befuddled reactions or weep for the shameless excess of the spectacle. An utterly trivial event, staged by a corporate titan in celebration of itself, becomes an instant cultural artifact.
See the treatment from The Verge, complete with a video summary "supercut."
To compare, here's the full Qualcomm presentation.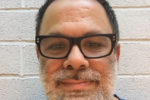 Andrew Nachison is founder of We Media. He lives in Reston, Virginia.