We Inc. session at We Media
We Inc.
Originally uploaded by MC We Media.
From left to right: Moderator Jason McCabe Calacanis, Co-Founder & Chairman, Weblogs, Inc.; Scott Rafer, Chairman, Wireless Ink; Craig Forman, VP & GM, Yahoo! Jennifer Feikin, Director of Google Video, Google
Andrew Heyward, President, CBS News.
To download the MP3 of the session, click here. Photo by Richard Drew – AP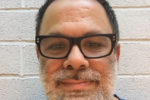 Andrew Nachison is founder of We Media. He lives in Reston, Virginia.