We Media featured in Knight Foundation report and video
Noted: The John S. and James L. Knight Foundation was a major supporter of this year's We Media conference, and they've featured it in their 2006 annual report. Check out the online experience, and the accompanying video. To produce the multimedia experience, the foundation hired tumultimedia, a small firm from Chicago run by photographer Alex Fledderjohn and producer Sarahmaria Gomez. They are both former journalists now applying their traditional photo, video and audio engineering skills to create highly polished multimedia stories for foundations and other clients.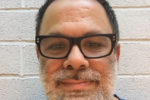 Andrew Nachison is founder of We Media. He lives in Reston, Virginia.