We Media Fringe Event
If you're in London next week for our We Media Global Forum – or for some other reason – you might be interested in another blogging event planned for a secret location the evening of May 3. It's a "fringe" conference, and sorry if I somehow taint its fringiness by saying how great I think this is. I don't know the organizer, Robin Hamman, but I hope someone out there in cyberland appreciates how amazed and humbled I am that he or anyone is paying attention to what we do at The Media Center. Details here. I understand space is very limited. Good luck Robin.
TAG:
wemedia
Previous Comments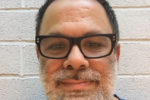 Andrew Nachison is founder of We Media. He lives in Reston, Virginia.