We Media in Mediabistro

Hey, Mediabistro, thanks for asking: Hey, Andrew Nachison and Dale Peskin, How'd You Form a Media Think Tank?. Sorry, as far as I can tell, you'll need to be a member of Mediabistro ($55/year) to view the full article.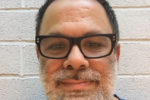 Andrew Nachison is founder of We Media. He lives in Reston, Virginia.