We Media London Registration Is Open
We're a week or so off from our "official" announcements about what we have in store for our next major conference – the We Media Global Forum, May 3-4 in London. But lots of people have been asking us how they can register, so … here's a link to the Forum web site, where registration is now open:
We'll have room for about 300 and expect another sellout – we'll wind up having to turn away some people we'd love to include if we had the room.
If you've ever attended any of our events or perhaps heard something about last year's We Media conference at the Associated Press in New York (like, Al Gore's keynote talk on the strange nature of public discourse), then you know something about how Dale and I work. Yes, there's a little madness to our method, or so we hope. We both attend and speak at too many conferences. I'm cutting back – most conferences are chores, and many of them bore me to death.
So if we're going to spend six months planning a get-together, and if we're going to enlist the help of dozens of lovely and well-intentioned people to help us pull it off, then I hope it's memorable and has some impact.
London: May 3 in a cavernous BBC television studio. Could be the same one used to shoot Strictly Dance Fever or Coupling or who knows what – the studios are in use 24-hours a day. We'll have tours.
May 4: at the posh Canary Wharf headquarters of Reuters, opening with a conversation with CEO Tom Glocer. Dean Wright at Reuters and Richard Sambroook at BBC have assembled fabulous teams working with us to plan an ambitious program at both locations that's going to include global broadcasts, worldwide contributions via satellite and other media, some collaborative reporting and research, and another strange, eclectic mix of participants from various profesions and industries. We'll have time on the second day dedicated for small workgroups and follow-up planning.
Undoubtedly you know some brilliant people we've never heard of, or never met. Please pass on to them the forum link and urge them to meet us in London.
TAG: wemedia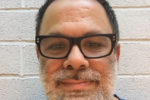 Andrew Nachison is founder of We Media. He lives in Reston, Virginia.