We Media Miami registration is open
Along with setting up iFOCOS – and trust me, there's lots of paperwork – we've been working on plans for the next We Media conference, which is February 8 – 9, 2007, in Miami. We have the beginnings of a program in place, and registration is open. We'll be adding more details in coming weeks.
Here's the conference site, with a link to register: www.ifocos.org/wemediamiami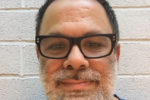 Andrew Nachison is founder of We Media. He lives in Reston, Virginia.