We Media Photo Analysis
Salam Adil writes a wonderfully nuanced analysis of the Reuters image we've used to promote the We Media Global Forum, which starts tomorrow in London. The photo shows a veiled woman raising one finger stained with blue ink – a symbol of having voted in Iraq. As Adil notes, the image itself is challenging on many levels. Was it spontaneous or staged? Is it an accurate reflection of Iraq, or Iraqi women?
What I love about this post is not merely the analysis but some research behind it – Adil found another image taken by the same photographer – one which appears to be staged and which, thus, casts further doubt on the spontaneity of the "finger" image.
Technorati Tags: wemedia
TAG:
wemedia
Previous Comments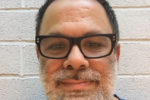 Andrew Nachison is founder of We Media. He lives in Reston, Virginia.