WeThink: A Cautionary Tale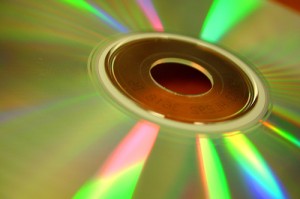 Earlier this week WeMedia gathered a group of innovators and disruptors for a day-long series of conversations and demos to explore the business and beauty of tablet computing.  The Tabula Rasa (blank slate) event provided a fresh look at what to make of tablets – and what to make with them.  But the event was just the beginning.  WeMedia also invited some uber-smart people to write down their thoughts about what tablets mean for the future of media, entertainment, education… and everything else.  Here is one of the head-spin causing, bold and brilliant essays from our contributors.
Josh Levy and Neal Bastek work for FreePress, a national, nonpartisan, nonprofit organization working to reform the media.  Both Josh and Neal acknowledge that the iPad offers exciting new opportunities for media — badly needed innovations — but they also know there is more to the iPad than meets the eye.  They write:
The arrival of the iPad, and the apparent dawn of tablet computing, brings us closer to the promise of Internet everywhere, delivered by gadgets no bigger than a paperback. But, as many critics have noted, there are a few major issues with the iPad's design, operation and philosophy. Some of these so-called features set us on a dangerous path to a future of closed computing, especially as other companies rush to emulate Apple's almost guaranteed success.
Read or download their essay here, and let us know what you think.
WeThink – Cautionary Tale – Final
——
This post/essay is a part of our ongoing WeThink project.  WeThink is a conversation about innovation and the future — an effort to explore new ideas and promote solutions to the challenges that our society is facing. If you have an idea you would like to share or an issue/question/topic/innovation you would like to see addressed, let us know.

Photo credit: Leonid Mamchenkov
Brian is Managing Director of little m media which provides strategic guidance and support to organizations around the use of the internet and technology to facilitate communications, engagement, education, and mobilization.