Will the NYTimes (paywall) matter?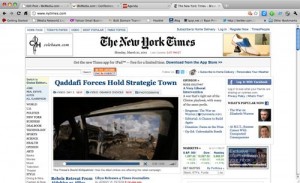 Within the shrinking U.S. newspaper industry, tongues wag any time a publisher tries to charge for access to a web site, or a new mobile app; and then they wag again when the effort fizzles.
Techies and newsies greeted last week's big reveal of the new subscription paywall at The New York Times with explainers on how the paywall works, analysis of what it could mean for profits at the Times, instructions on how to get around the paywall and speculation about privacy-busting evils the Times could unleash to stop cheats.
Canadians got the first taste of the Times paywall last week; the rest of the world will see it March 28.
"Which gives me the chance to say: one great newspaper site will remain free," Washington Post chairman Don Graham posted on his Facebook wall.
So there's the line in the sand, to pay here or not pay there, which, for now, only the most loyal and obsessive New York Times readers will be asked to cross. How's that for a loyalty program?
If, like 85 percent of its web readers, you view fewer than 20 links on the Times site each month, you'll continue to get in for free. Or if you arrive through a search engine. Or Twitter. Or Facebook.
At TechCrunch, MG Siegler wrote that "The barrier is always met with huge backlash."
But really, he couldn't have been more wrong.
When Digg's users abandoned the link-sharing service in 2010, to protest a new design, that was a backlash.
But when the Times of London limited web access to paying subscribers, and its web traffic fell by 62 percent, that wasn't a backlash. It was predictable, passive, routine economics. It was a shrug. We're all used to digital dead ends. It's no big deal to turn around and find another link to follow instead.
A backlash? The New York Times should be so lucky. Will we see street protests outside of the Times HQ in New York, or a Facebook campaign to persuade Times chairman Arthur Sulzberger Jr. to change his mind – like we see, routinely, when fans try to revive a canceled television show?
Where's the passion? Where's the love?
You could argue that a paywall is the perfect measure of love. Those who love it, pay. Those who don't, don't.
The quieter, sadder reality is that most of us don't and won't. Pay? For what? Our news is already a strange fog of links from here and there – atomized bits that find us as much as we find them.
The New York Times may be the best newspaper in the U.S. Or it may be the most over-rated. It may be among the handful of English-language, upper-income agenda-setters that still command at least some attention from business, political and cultural leaders. Or it may be an elitist relic of a crumbling empire. It may reach and influence more people online than it ever reached in print. Or it may be neck-and-neck with The Huffington Post, Gawker and dozens of other digital upstarts who each day render the old order ever more obsolete.
It may be all of that. But it ain't all that. It's still a click here, a click there.
I haven't seen anybody speculate on how many new journalists the Times might hire, or how many investigations it might publish, or how much tougher its reporting will be, or how much more daring its writing, photos, videos and story-telling might become, if the paywall "succeeds." But here's one number we can crunch: At $15/month – $180/year – it will take 51,000 annual web subscriptions to cover the $9.2 million the company paid its top two business executives last year.
Who wants to subscribe to that?
Until it becomes something else – something worthy of a genuine, heartfelt, passionate backlash – The New York Times, like all the faded newspaper companies that still dream of thriving in its nation-leading shadow, will remain a story that no paywall can re-write, no matter how porous or protective it may be.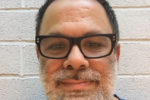 Andrew Nachison is founder of We Media. He lives in Reston, Virginia.