2009 We Media Game Changer Awards Finalists Named
We received 150 nominations from all over the world and have narrowed the field to 35 finalists for the 2009 We Media Game Changers Awards. Please check them all out. It's an intriguing and inspiring collection of companies, projects, people and ideas. At the very least, the group reflects the sweeping scope of media in the connected culture. Although big media companies and institutions dependent on them are struggling to figure out how they fit into the We Media culture, the variety of inventive approaches to media powered, produced and distributed by everyone suggests to me a rising tide of creativity and innovation. I'm encouraged.
Our judges are now reviewing the finalists – and online voting is open for the public to select the Community Choice award winner. So please check out the winners, rate them and add your comments at gamechangers.wemedia.com. The winners (and judges) will be featured at next year's We Media Miami Global Forum, Feb. 24-26, 2009. More about the conference and the online registration link is here. Yes, this is a good time to register, book your travel and reserve a room in our conference hotel.
Here's the formal press release about the awards finalists:
FOR IMMEDIATE RELEASE
November 3, 2008
Online voting will choose the Community Choice Winner
RESTON, VA – Digital journalism from Iraq, a mobile news project from Kenya, two social networks, two digital artists, two science research collaboratives, two foundations and two online advertising marketplaces are among 35 finalists for the 2009 We Media Game Changer Awards.
The awards recognize people, projects, ideas and organizations leading change and inspiring a better world through media.
An international panel of judges will help select the winners. The public will select the Community Choice winner through online voting.
The finalists, selected from 150 nominations, can be rated and reviewed by the public at: gamechangers.wemedia.com
"It's hard to do something unique that genuinely changes how people think and look at the world," said We Media co-founder Andrew Nachison. "So its honestly breathtaking to reflect on the amazing display of creativity among the finalists. They've all come up with novel approaches to informing and improving the planet through media."
The winners will be celebrated and featured speakers at the We Media Miami Global Forum, Feb. 24-26, 2009, where their stories will become the content of the conference.
To register for the conference, visit: www.wemedia.com/miami/
The awards highlight achievements through exceptional story-telling, novel business models, significant social impact, innovative design and powerful visions of media for the connected culture.
The awards are organized and administered by iFOCOS, the media think tank and futures lab that organizes the We Media conferences and global membership community.
The 2009 awards finalists are:
Akron Beacon Journal/American Dream
Born in September/Charity Water
Canada's Next Great Prime Minister/CBC
David Dunkley Gyimah, Founder, Viewmag
David Kidder, Founder, Clickable.com
Design 21 Social Design Network
John S. and James L. Knight Foundation
Pulitzer Center on Crisis Reporting
Register for the We Media Miami conference at: www.wemedia.com/miami
About We Media
The We Media conferences, membership community and awards are organized by iFOCOS, a non-profit media think tank and futures lab founded in 2006 by media visionaries Andrew Nachison and Dale Peskin. They help anyone create, operate and sustain ventures in a media-centric culture powered by everyone. We Media programs function as a marketplace of ideas and actions for business and social innovators and they connect individuals and organizations from across industries who believe the power of media, communication and human ingenuity should be applied to innovate in business and to make the world better through media. More about We Media at: www.wemedia.com.
####
Inquiries to:
Beth Laing, Project Manager, iFOCOS, 404-895-7406, blaing@ifocos.org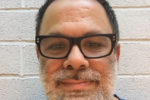 Andrew Nachison is founder of We Media. He lives in Reston, Virginia.