Announcing the 2010 We Media Game Changers: Demand Media, American Red Cross, TCKTCKTCK, Tom Stites


Here they are: the winners of the 2010 We Media Game Changer Awards. They'll all be recognized and featured in keynote presentations at We Media Miami, March 9-11. Meet them there and learn more from them in person. There's still time to register.
The winners are:
Demand Media
Founded by former MySpace chairman Richard Rosenblatt in 2006, the company's Demand Studios has invented and defined an entirely new category of business: computational journalism. The company's Demand Studios has changed the game for online news and knowledge by applying search data and algorithms to identify online content needs, quantify its market value and then manage production and quality control through a network of paid freelancers and editors. While controversial for driving down the pay rates for freelancer writers, videographers and editors and, some say, for engineering mass-production of low-quality web content, anybody concerned about how to create more efficient and sustainable news and information enterprises needs to study the revolutionary methods, workflow and processes that Demand Studios has pioneered. Byron Reese, Demand's chief innovation officer, will accept the award and speak at We Media Miami.
TCKTCKTCK


Recognized for global advocacy through media. A web site and petition campaign produced by a coalition of more than 200 environmental groups urged leaders to take action at the 2009 UN Climate Summit in Copenhagen. It also changed the game for cause media by combining on-the-ground journalistic reporting with state-of-the-art digital advocacy, content and petition aggregation and community-building. Kelly Rigg, executive director of the Montreal-based Global Campaign for Climate Action, will accept the award and speak at the We Media Miami.
The America Red Cross


Recognized for engaging citizens to meaningful action. In the hours and days after the 2010 earthquake in Haiti we saw the emergence of a media-savvy, tech-driven, massively social communication network that extended from online social networks such as Facebook and Twitter to all the major news companies, a network TV fundraising telethon, a partnership with the NFL and advertising during the Super Bowl. All executed within days of the Jan. 12 earthquake. The speed of response was impressive. Its scale and reach through media was extraordinary – and set a new standard for engaging citizens to action. Sam Tidwell, CEO of the Red Cross chapter in Miami, which was central to the relief efforts and communication for Haiti, will accept the award and speak at We Media Miami.
Tom Stites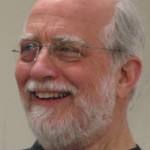 As previously announced, Stites was selected as the Community Choice winner through public online voting. Stites, a former journalist who later was a fellow at the Harvard Divinity School, is honored for leading development of The Banyan Project, which aims to strengthen democracy through journalism serving and reflecting the needs not of the affluent but of the everyday citizens who are ill-served by mainstream journalism. All of the Community Choice nominees are listed here.
Beyond their individual achievements, consider the winners as a group. They symbolize the sweep of change and the scope of ambition to use, create and apply media in innovative ways – to invent new business models; to use technology to extract collective insights from our digital behaviors and shadows; to apply those insights to new ways of doing business; to connect individuals throughout the world more directly to governments and decision-makers; to use story-telling, technology and social media to stir individuals to action; and to imagine a world in which our digital networks lead to smarter economies, better governance, healthier communities and widespread human improvement.
We launched the awards two years ago to help us identify extraordinary achievements – and, just as critically, to extract some insights about what makes them special. We set a high bar of achievement to help us distinguish between good works and breathtaking innovations. For us, Game Changers are people, projects, ideas and organizations leading change and inspiring a better world through media. Considering the torrent of innovative ideas that seem to ooze from everywhere, that's a tall order.
Here's more about the awards and our criteria.
We'd love to know what you think.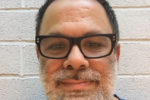 Andrew Nachison is founder of We Media. He lives in Reston, Virginia.