Forbes Q&A: Alberto Ibargüen
Worth a read at Forbes.com: Knight Foundation Head Alberto Ibargüen is bankrolling dozens of experiments to save the news business. Can he rescue newspapers?
You may recall Knight was one of the winners of our We Media Game Changer Awards earlier this year, for reasons cited by Forbes: the foundation has pledged to invest $100 million to fund experiments in digital media focused on filling the void of shrinking or disappearing local newspapers.
The investments are important, the experiments they support are important – and most are likely to fail or have marginal consequence. In the Forbes interview, Ibargüen explains the foundation's investment strategy much like a venture capitalist's, with a similar formula for success and failure: "We need to fund lots of these experiments, so when 80% of them fail, we can figure out which ones really got it right and then replicate them."
Here's our Game Changer case study of Knight (PDF download) published in February of this year, and here are the others in the series profiling our 2009 winners.
Here's another juicy excerpt from Forbes:
Q: Conventional wisdom says newspapers squandered their opportunity to make big inroads on the Web when, in an era of towering profit margins, they spent little on their digital strategy. True?

A: I resent people who, with 20/20 hindsight, have become harsh critics of what newspapers tried to do digitally. … I don't remember any analysts ever saying to newspaper companies, "You guys should cut your profits and invest more in your Web strategy."
My reply: Analysts weren't in charge. Yes, hindsight is all too convenient. Foresight can be equally inconvenient. Many business, technology and culture watchers saw the changes coming to the news industry and recommended shifts in business models, outlooks and processes to lead, rather than follow, the transformation to a We Media culture. See, for instance, the many analysts and datapoints cited in our original We Media forecast, published in 2003.
The Forbes question (evasively attributed to "conventional wisdom") was wrong – news companies invested a great deal in the web, starting in the mid-1990s. But at critical points – especially around 2000-1 – they shifted from strategic to tactical investments. Experimentation and innovation dwindled as news companies focused on operational efficiency and short-term returns. That pleased investors and equities analysts just as a new wave of powerful new social services and approaches were launched or under development elsewhere. And yes, that's when news companies could have and should have been investing more in the future, instead of watching it unfold.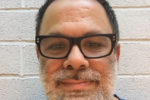 Andrew Nachison is founder of We Media. He lives in Reston, Virginia.