Introducing WeSpace

Today we're pleased to announce the launch of WeSpace, a collaboration hub for tech startups, creative professionals, telecommuters and solo entrepreneurs.
Sure, there's a web site, online signup and all that. But when we say hub we're talking about a real place – a co-working office space we've designed for creative people who care about how and where they work.
WeSpace is located at We Media HQ, next door to the Lake Anne Coffee House in the historic Lake Anne Village Center of Reston, Virginia. It's a unique, funky, human-scaled neighborhood in the heart of Northern Virginia's technology corridor. It's a visionary notion of the 'burbs – a walkable community ideal for work and play.
WeSpace is a low-cost alternative to working at home and to virtual offices, cubicle farms and other bland workplaces. You bring your laptop and cell phone, we provide the wifi and workspace in an inspiring environment for work, collaboration and creation. You also get to hang out and share ideas with the We Media crew – and an insider's look at what we're working on and how we work.
Co-working is simpler than traditional office rentals, less expensive and designed to offer a creative and collaborative work environment for individuals and small teams that may work at home, in coffee shops or where ever their work takes them.
In our own work we've seen first-hand that the nature of work and business itself is changing. For many professions, technology makes work anywhere possible. That might mean you work at home some days, in an airport others, or where ever your business takes you. Co-working provides an inspiring "place" and a community for independent professionals who find they work better together than they do alone. You can read more about co-working and find other co-working spaces here.
If you're a Northern Virginia entrepreneur, web or app developer, designer, writer, consultant, telecommuter, Starbucks denizen or any kind of mobile, digital creative, we hope you'll work with us at WeSpace. Memberships, which include wifi, power, kitchen and access to shared meetings spaces and whiteboards, start at $300/month, or $30/day.
Learn more, see photos and sign up for membership at: www.wespace.biz.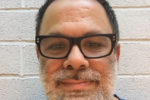 Andrew Nachison is founder of We Media. He lives in Reston, Virginia.