NewsIt crowdsources DC subway investigation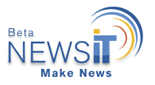 Journalism startup NewsIT has launched a crowd-powered investigation of the safety of the Washington, DC, subway system.
If you live in Washington, DC, and can offer a little bit of your time, sign up and check out the project details. You can go down into the subway to see how long it takes to escape, or assist with mapping data and other text, photo and video tasks.
Sign up and share this link to invite your friends:
http://newsit.net/assignments/454
I'm rooting for team NewsIT, and I'm biased. NewsIt won our 2010 PitchIt Challenge, and we've been advising the project since then.
A few elements of the DC Metro investigation are innovative and notable for those who care about the future of journalism. First, NewsIt is doing its work in public. That's a departure from the traditional cloak of secrecy that shrouds investigative journalism until the work is done – followed by the traditional "big reveal." NewsIt has told us exactly what they're working on – and they've asked for help.
Second, they've asked for help in a manner that should be appealing and practical to a broad network of individuals who care about the investigation and its results – whether or not they care about or want to call themselves citizen journalists. This rips a page out of citizen science – built around volunteers who collect data to contribute to large-scale research projects; and from the world of micro-volunteering pioneered by services such as Sparked and SeeClickFix. (Both of those also launched as winners of our PitchIt challenge).
This version of collaborative, volunteer-powered investigative journalism curated and produced by a commercial, professional hub also offers an alternative vision for the future of local journalism – compared, for instance, to AOL's Patch, which is building out a network of local sites built around volunteer bloggers. You don't need to be a dedicated or good blogger to make a meaningful contribution to NewsIt.
Finally – this project is an important test for NewsIt, a startup from Washington founded by journalist Melinda Wittsock (@cncpundit). NewsIt needs to prove its model to prospective investors and industry partners.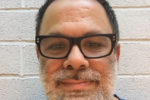 Andrew Nachison is founder of We Media. He lives in Reston, Virginia.