Old school ads seek a social media guru
A new pro-bono advertising campaign by Arnold Worldwide for the nonprofit organization Selfchec.org is a healthy reminder that old-school craft still counts. In this case: the power of images. As it's advertising, staged with models and lighting by photographer Guido Vitti, let's call this one Extra Old School. Sex sells, even when the subject is checking oneself for devastating cancers. The images, which will appear on billboards in New York and Chicago, play with us visually and emotionally. They're like reflections in a bathroom mirror.
Click to view

Of course, a few billboards, no matter how strong the photos and how fabulous their placement, won't be seen by Selfchec's target audience: everyone. In the connected culture, in which amateur videos go viral and celebrities have millions of online followers, the idea of reaching everyone is a tantalizing goal for anyone with something to sell – even a tiny nonprofit selling an idea.
"My "social media" learning curve has been pretty dramatic, but I am still having trouble understanding even some of the basic concepts," says Selfchec founder Joan Peckolick, a New Yorker I met a few years ago when she attended the annual We Media conference in Miami (this year we're meeting in New York). We've stayed in touch and I've followed, with great admiration, her relentless networking to secure donated creative help and ad space to spread her message that monthly self-exams can save and extend millions of lives. Her husband died at age 35 from colon cancer.
Mobile apps and all that social stuff sound great to Peckolick – but none of it comes naturally to her. She has a background in graphic design.
"We have a Facebook page and a Twitter account, but it scares me that we could be doing so much more if we had a social media guru working with us," she says.
Can you help Joan? First – unbutton, unzip and feel yourself for lumps. Then – contact Joan.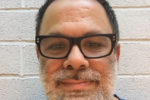 Andrew Nachison is founder of We Media. He lives in Reston, Virginia.